Inactivity timer
Tap the option 'Inactivity timer' to display the following options: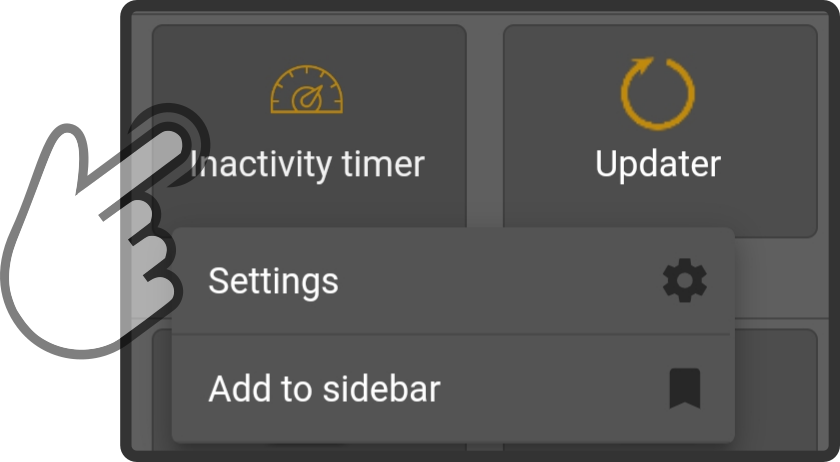 The settings can be used to configure the options for the inactivity timer.

Tap the option 'Add to sidebar' to add a shortcut in the sidebar.
Settings
The following settings are available for the inactivity: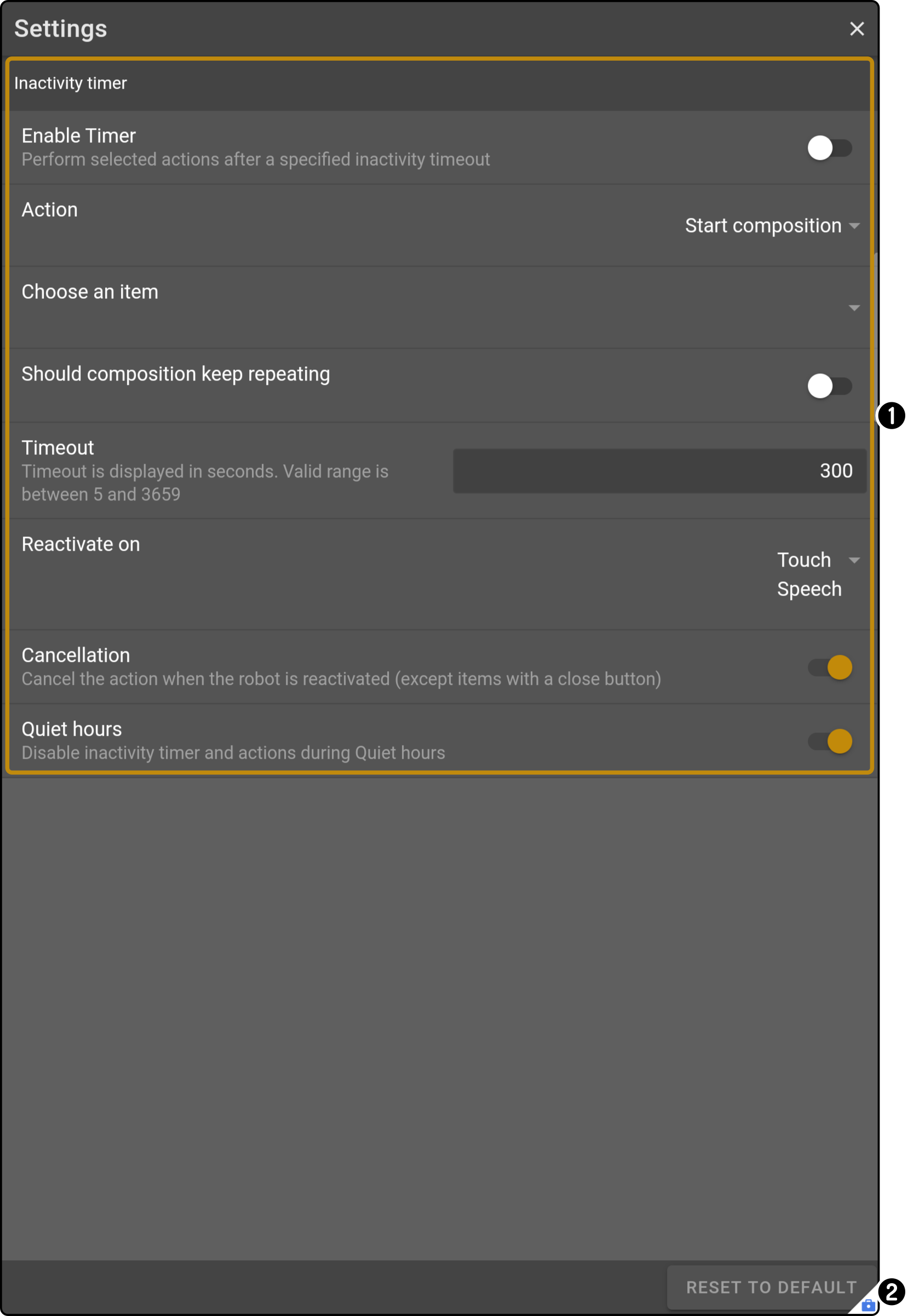 Tap the icon to close the modal

Change any of the settings to apply them to the device

Tap the button Reset to default to restore the factory settings for these settings.
This section contains the general settings for the inactivity timer: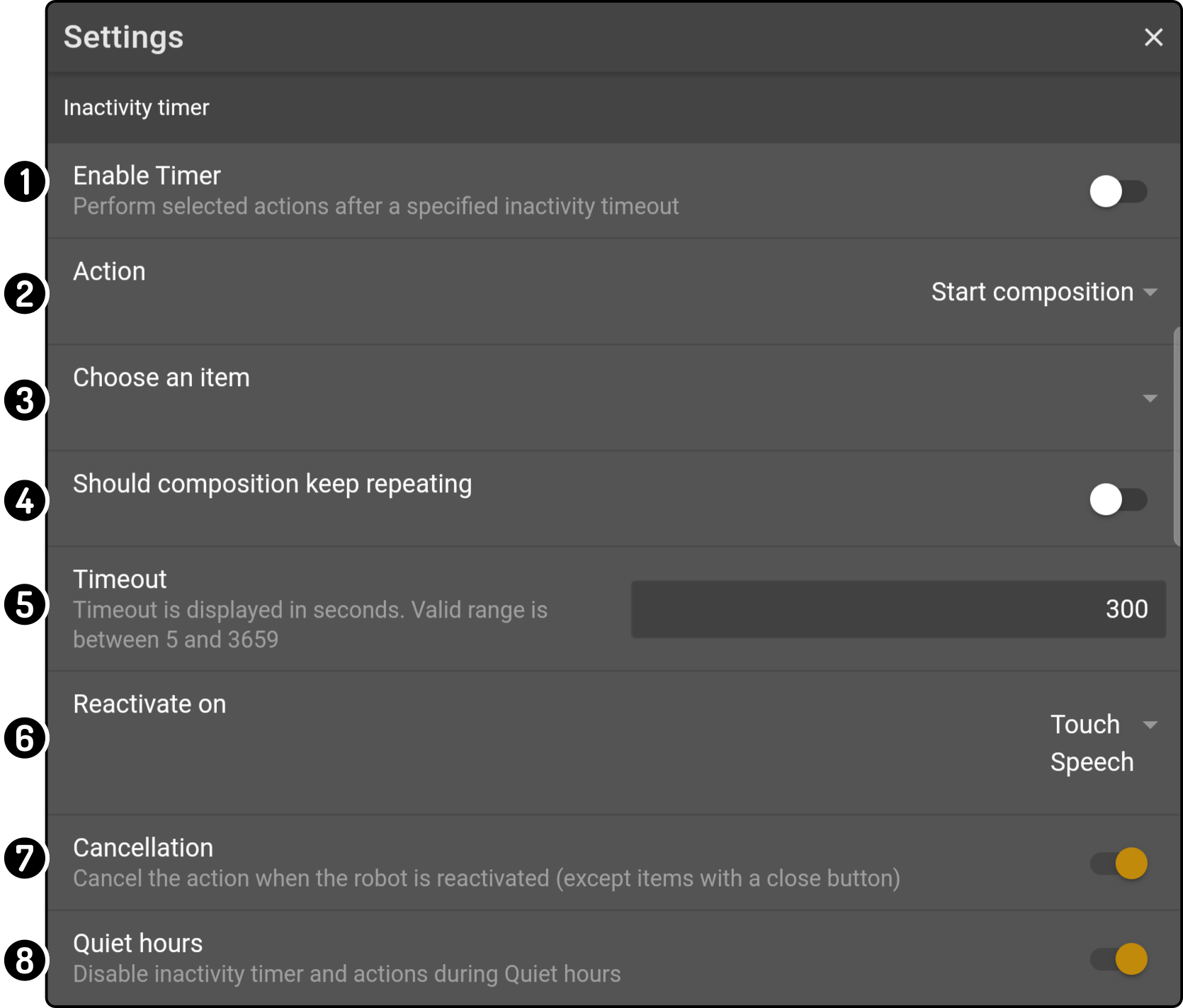 Toggle whether the inactivity action should be executed

Select what to do when after the timer runs out (e.g. play a video, play music, start composition, …​)

Specify which composition/music file/video file/…​ should be played while the device is inactive (1)

Toggle whether the kiosk should be shown again after the composition completes (composition only)

Set how long the kiosk should be inactive before the inactivity will start

Specify which action will stop the inactivity (touching the screen or using the wake word).

Toggle whether the action should be stopped immediately when the device is woken up again

Toggle whether the action should be executed regardless of the quiet hours
| | |
| --- | --- |
| | (1): The first video file/audio file/…​ will be selected by default. |