Task manager
Task Manager enables concurrent and parallel execution of tasks. An entry in the Task Manager allows the device to start an action based on a set of predefined and configurable triggers. For example, the device can say 'hello' (action) if the user says 'good morning' (trigger).
Overview
The following options will be shown for a list of tasks: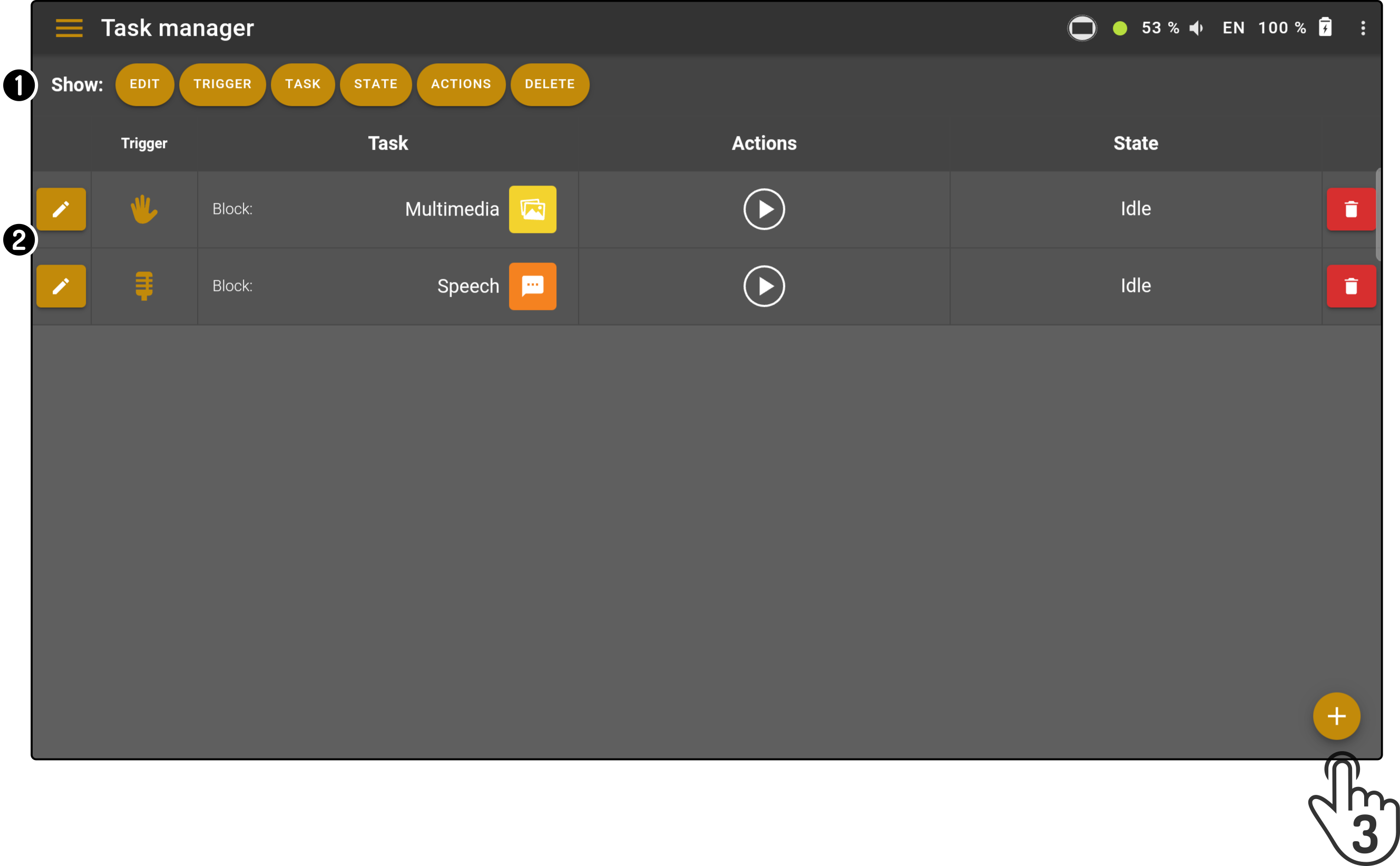 Toggle which fields should be shown. The following options are available:

Edit: Show the edit button.

Trigger: Show an icon of the trigger.

Task: Show a summary of the task.

State: Show if or how many times the task is active.

Actions: Show the play (), pause (), stop () and play another ()(1) buttons to manually start the task(s).

Delete: Show the delete button.

A list of available tasks is shown.

Tap the icon to add a new task to the list.
(1): This option is only available if the task was configured to run multiple times.
| | |
| --- | --- |
| | Background compositions from RAIL 2.5 and lower will be migrated to the Task Manager automatically with the trigger 'Kiosk home'. |