Example
The following example was used to map a hallway: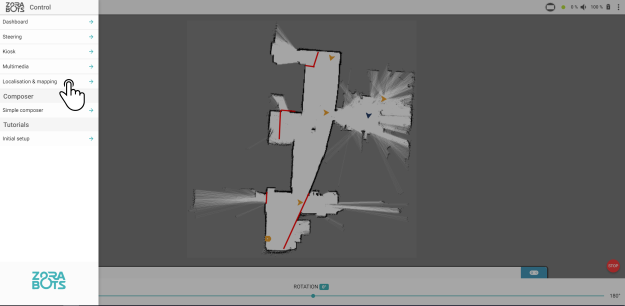 A few key interest points on the map:
Safety-zones have been added to make sure the device doesn't enter areas where doors might open.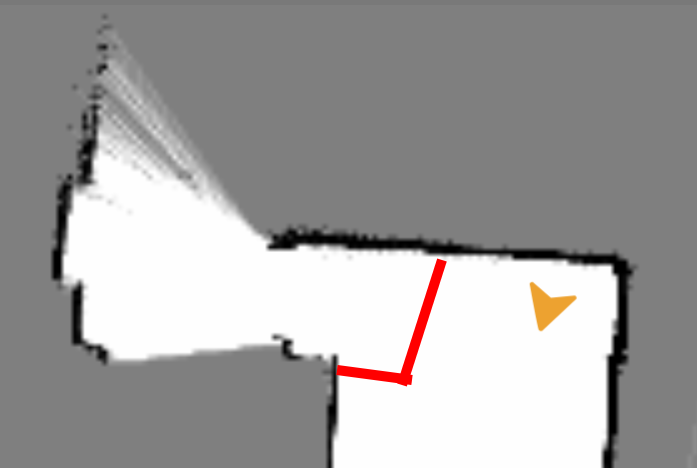 An obstacle has been placed in the middle of the main hallway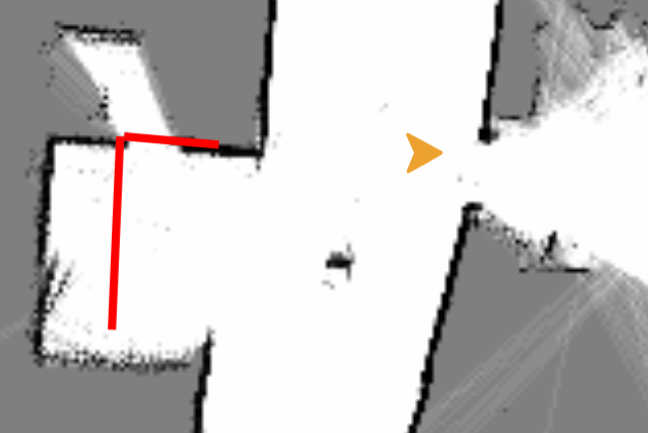 Currently, the device is stationed in a room that hasn't been fully mapped yet.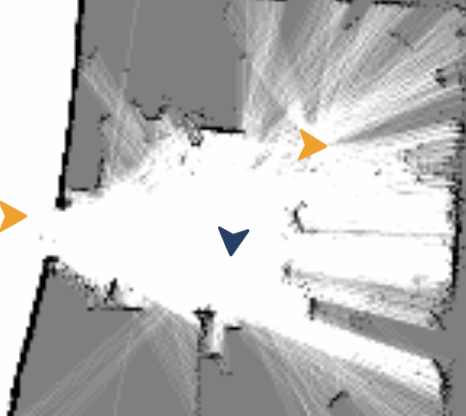 POIs have already been saved on the map (including a charging station).