Multimedia
The multimedia page has been designed to manage the media files available by the composer, kiosk- or other Zorabots-apps. This page differs somewhat based on how ZBOS Control is connected to the smart device (i.e. by using the local network or when connected using the cloud, is user logged in or not, …​).
Tap the option 'Multimedia' in the sidebar of ZBOS Control to display the following page: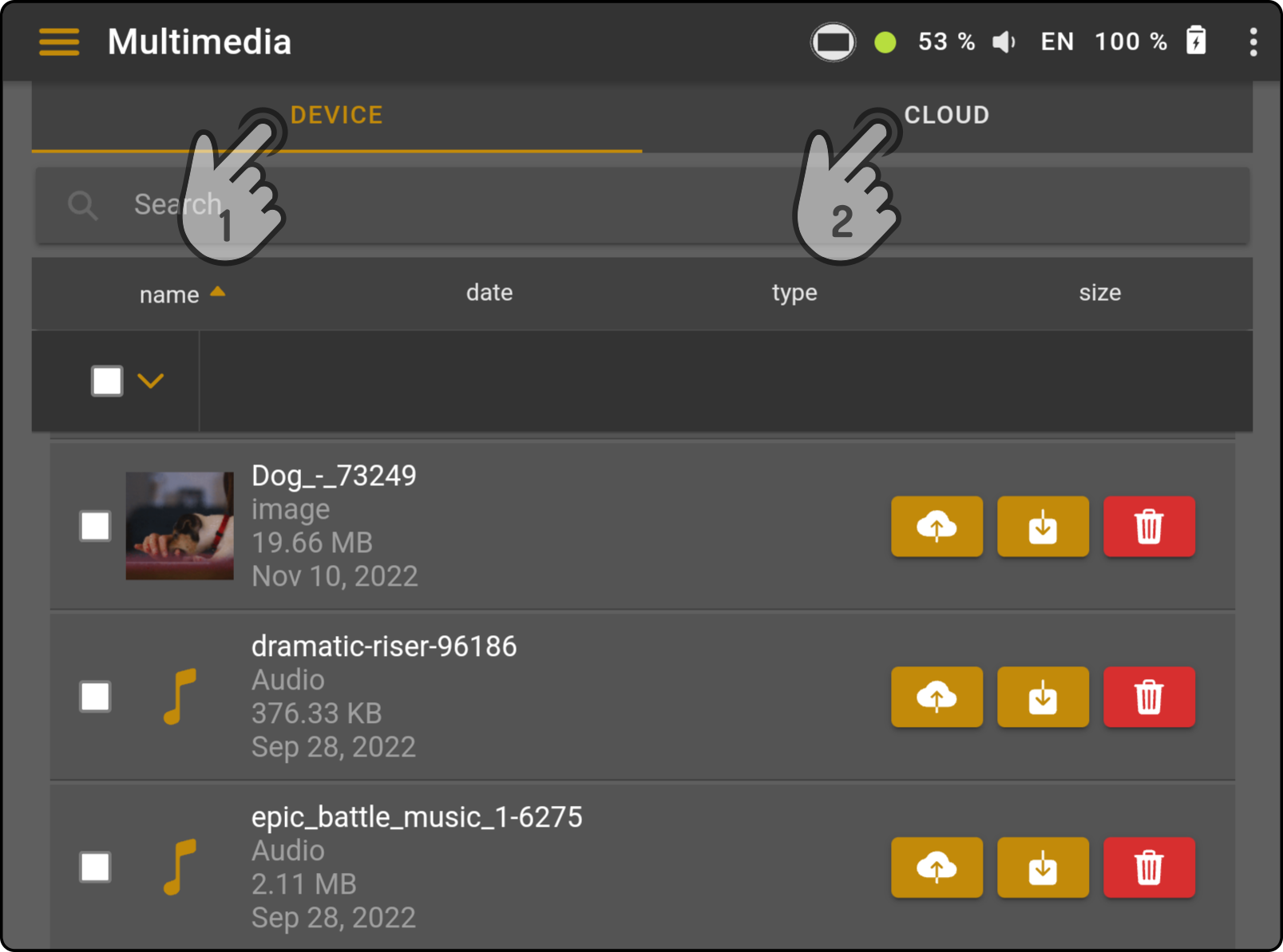 | | |
| --- | --- |
| | (1): The user needs to be logged in on the ZBOS Cloud before the Cloud tab will be shown. |
However, the following features can be used in both tabs: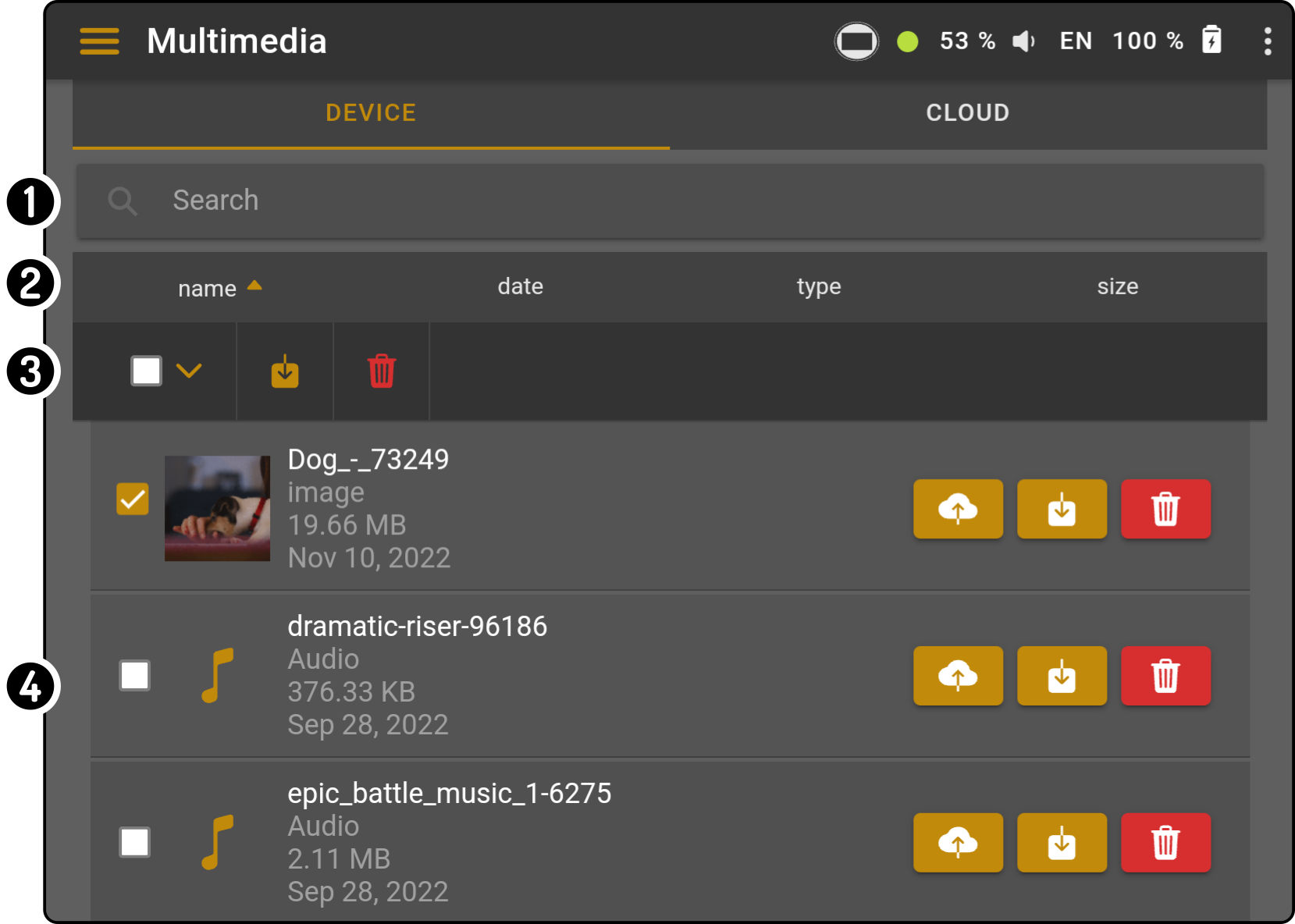 Searching for a multimedia-file
Tap the search bar to enter a search term for the multimedia file: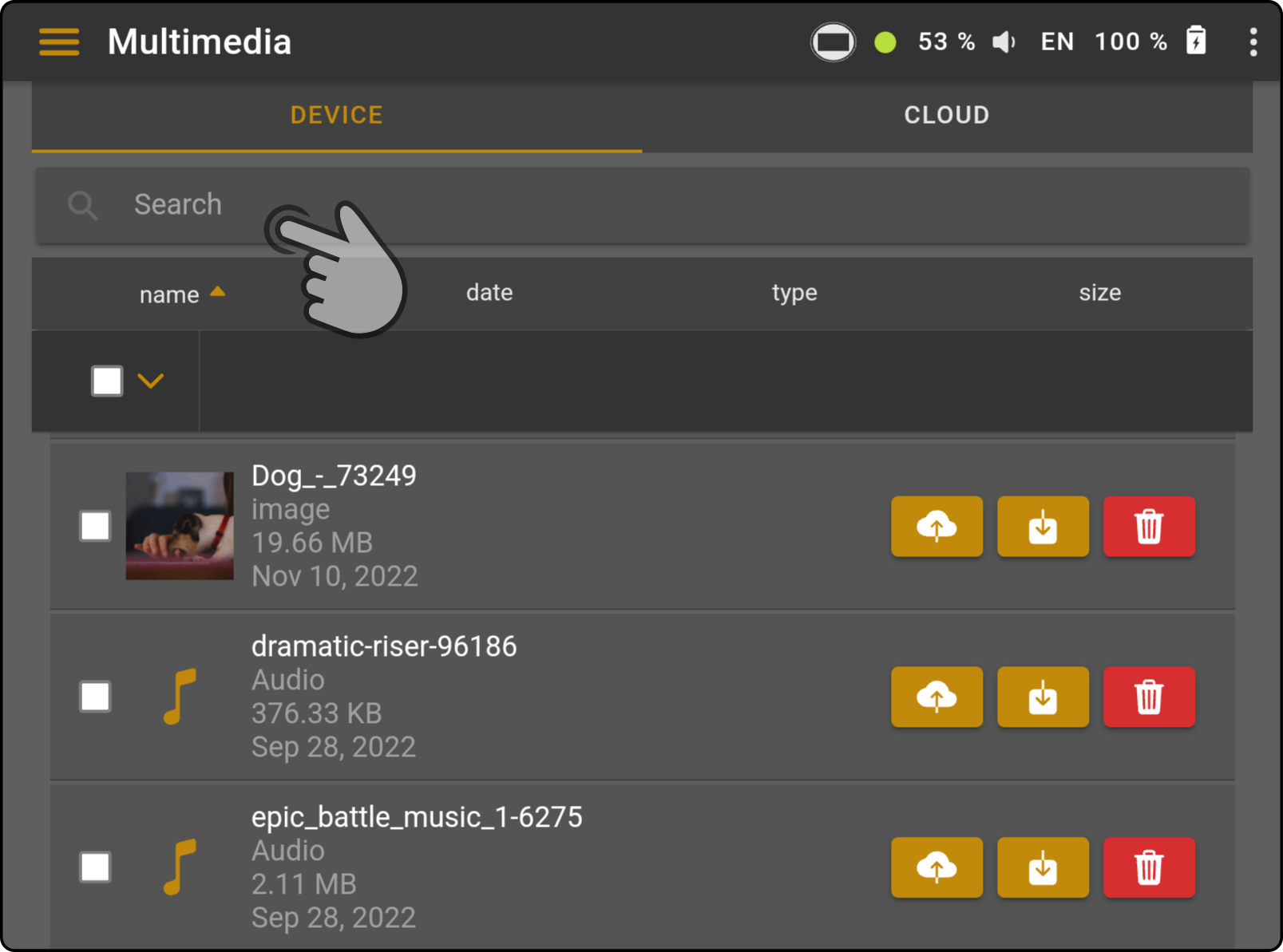 Enter a search term in the field to show the results: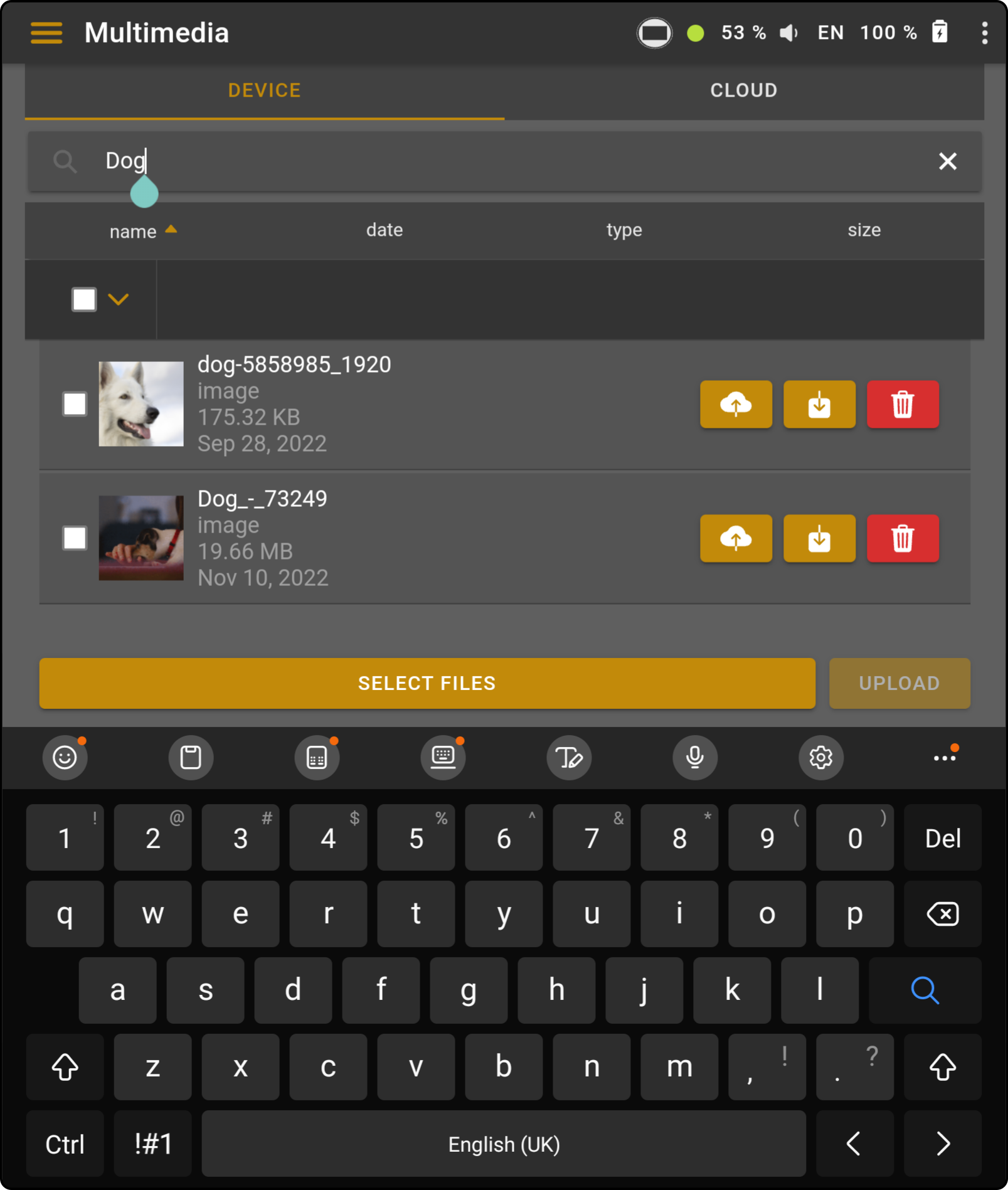 Tap the icon in the search bar to remove the search term: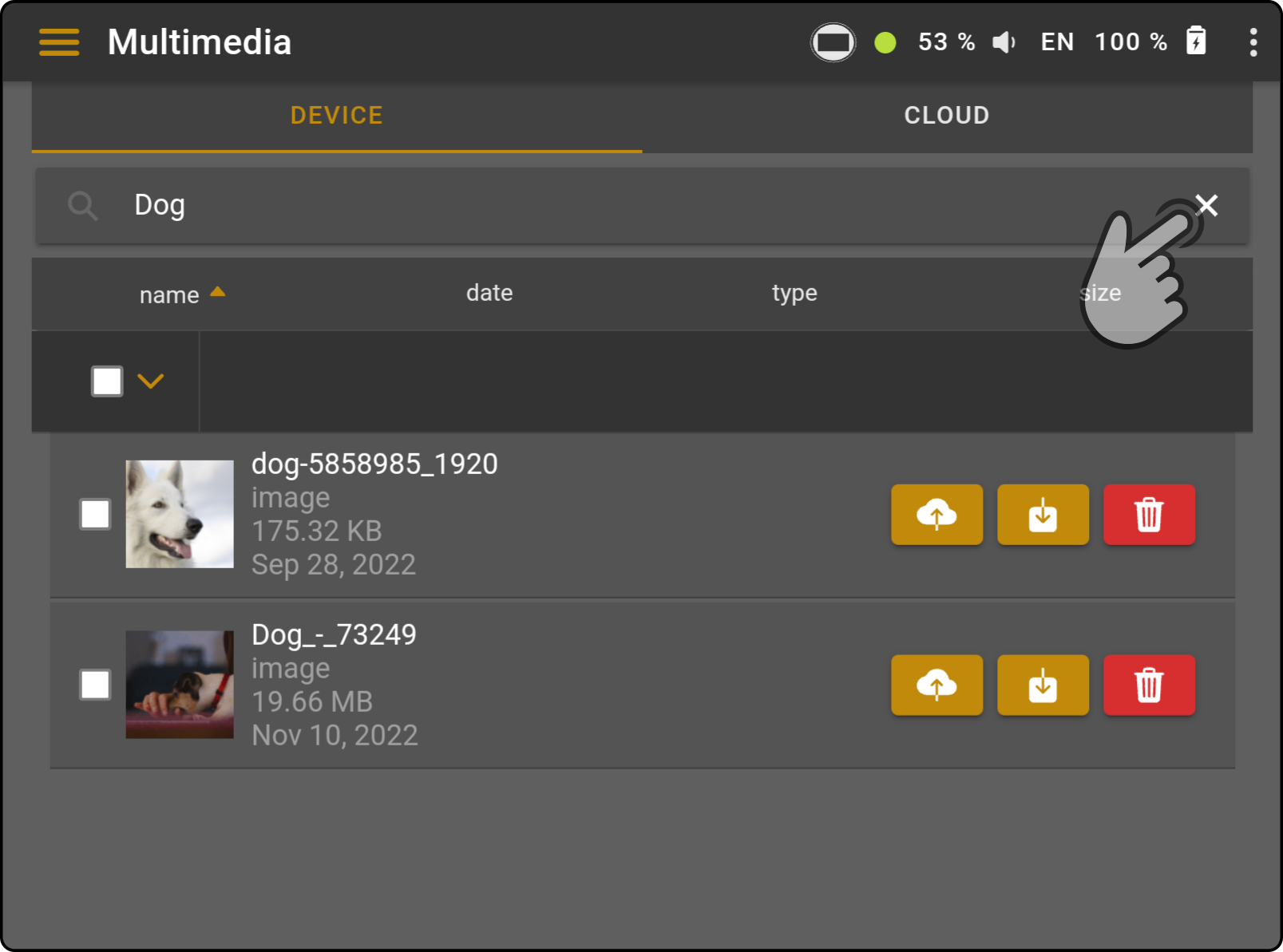 The icon

will only be shown if the search field has been selected. Tap the search bar again if necessary to show the icon.
Sort the list of multimedia
Tap any of the terms in the list to sort the list based on a property of the media file. For example, tapping the option 'type' will sort the list based on filetype: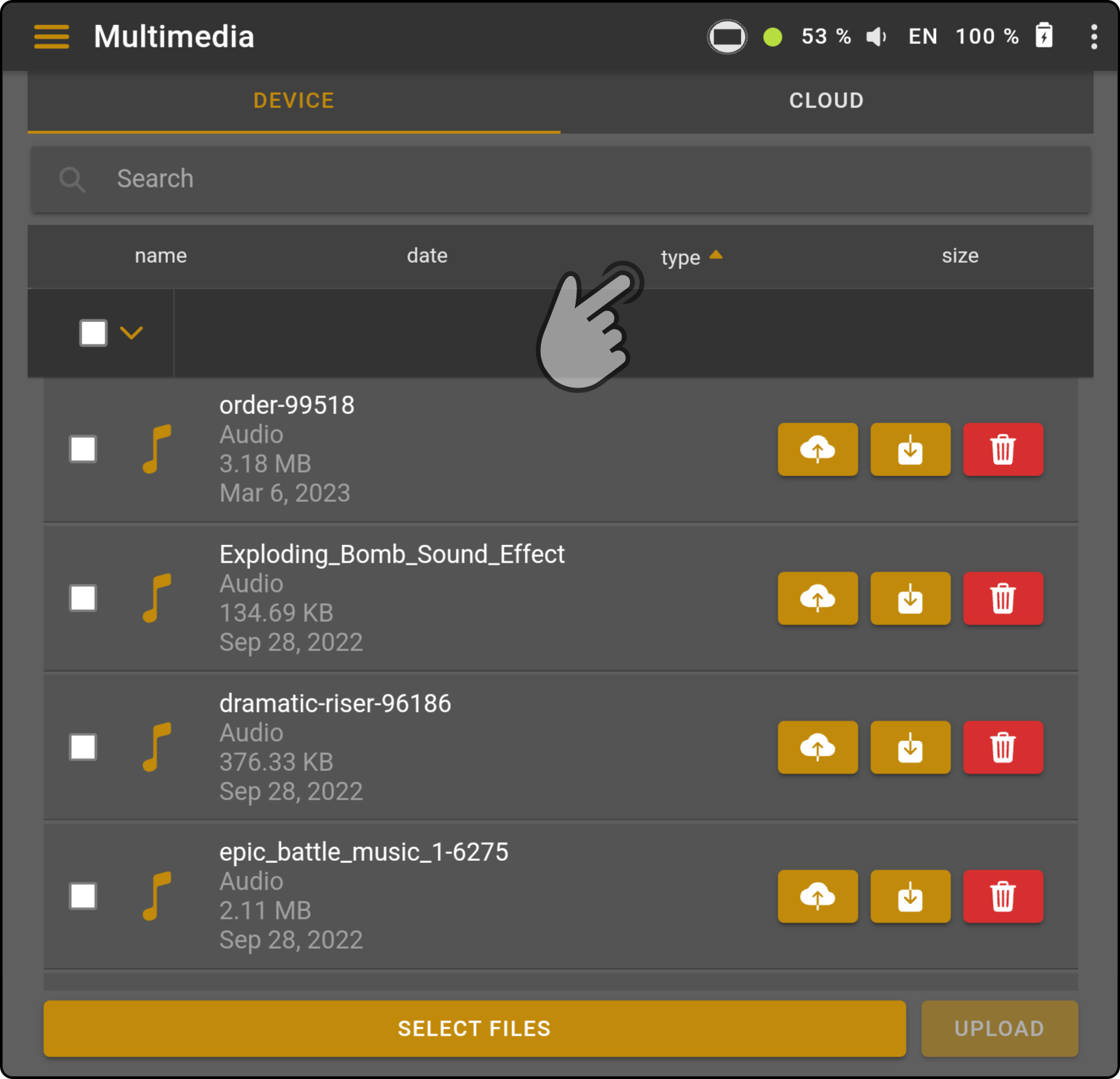 Tapping the list again will sort the list in the inverse order: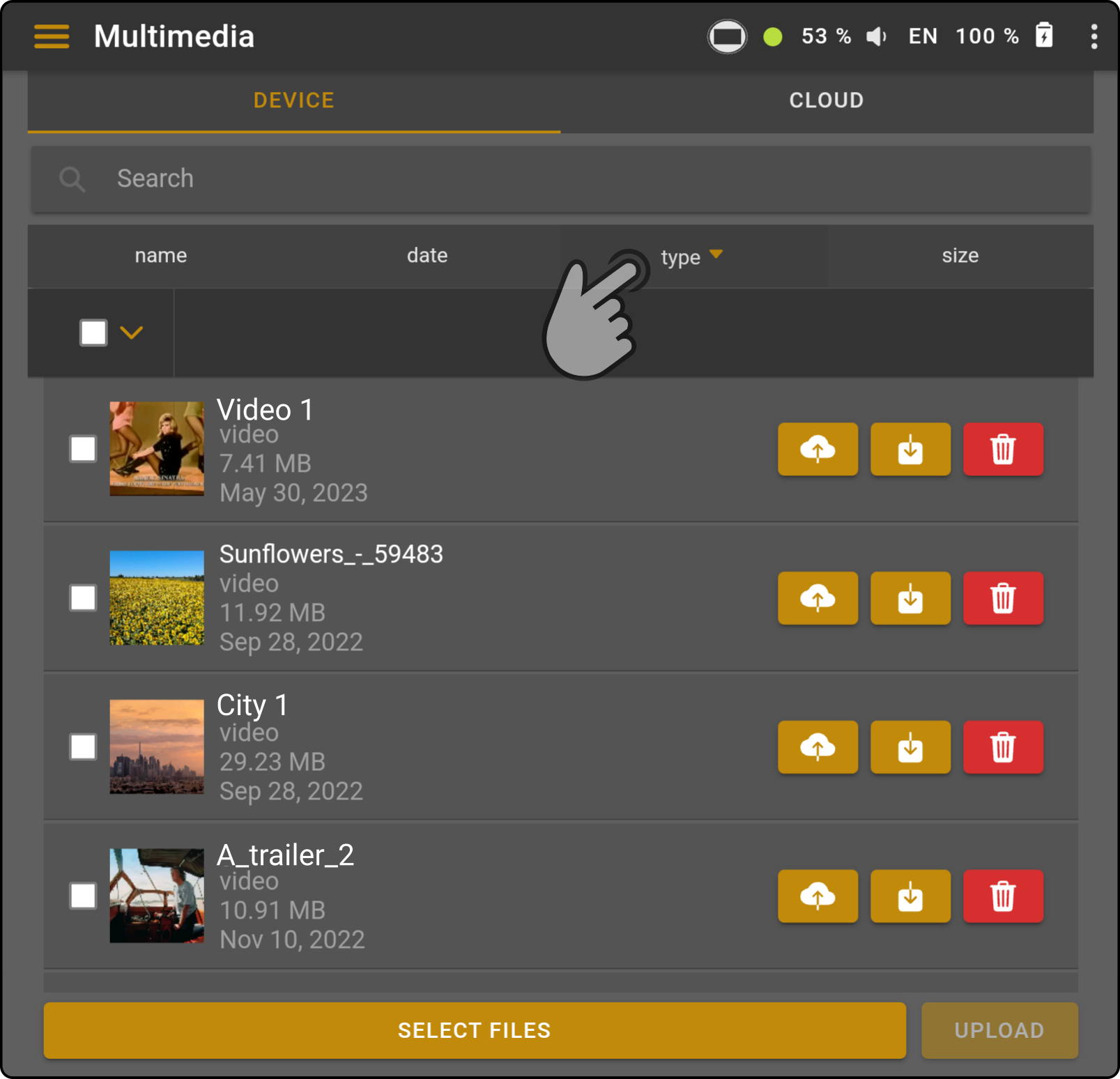 Multi-file operations
Tap the checkbox icon next to one or more media files in the list to select multiple files and show additional options: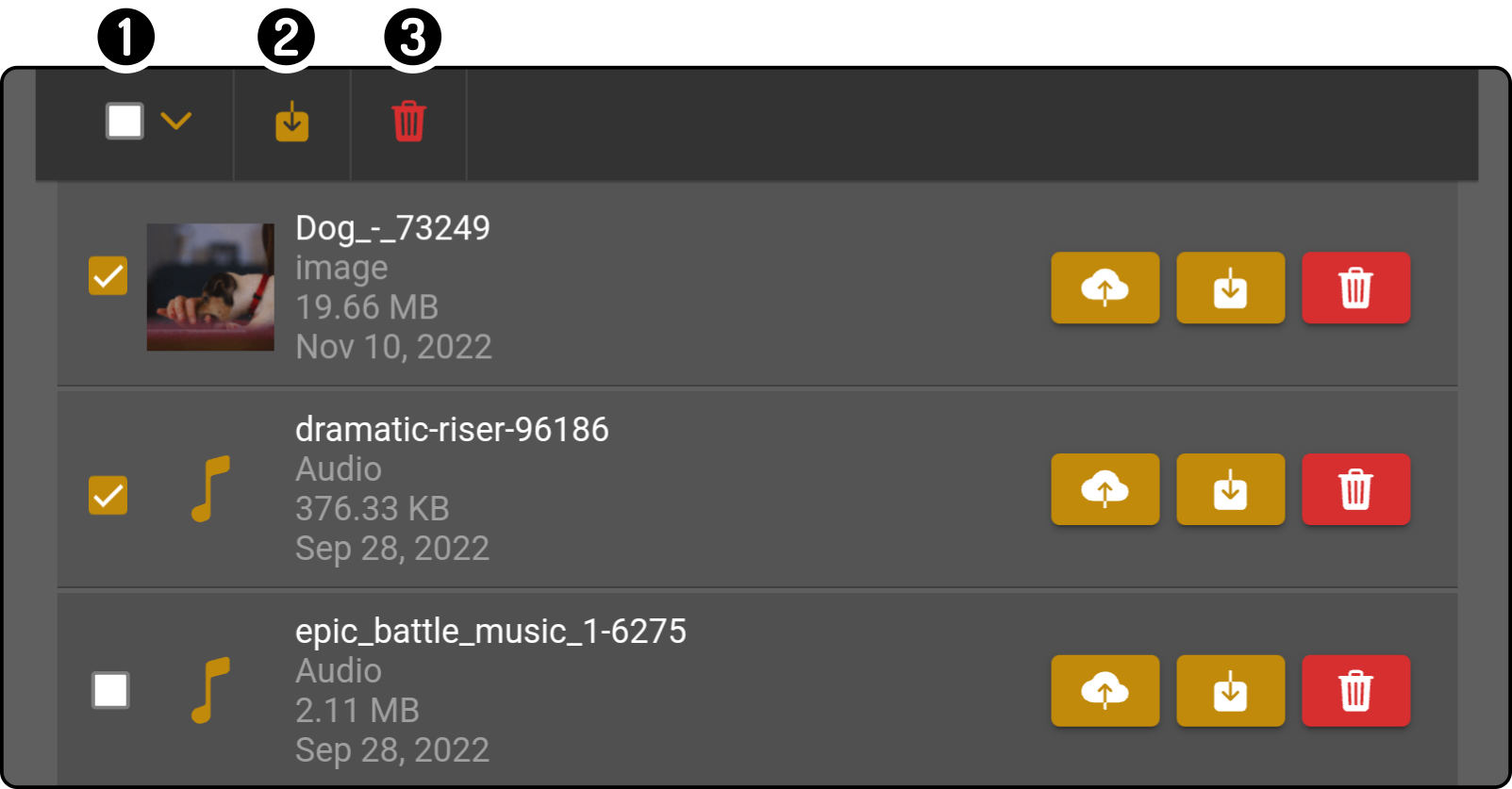 Tap the checkbox to select all files in the list

Tap the icon to download the files to the device running Control(1)

Tap the icon to delete the selected files
(1): This option is only available in the 'Cloud' tab and will download the selected files one at a time to the default download folder.