Summary for creating advanced compositions
The following steps should be used when creating a new advanced composition:
1. Drag a Start-block into the workspace
2. Drag the other blocks into the workspace
3. Add at least one Stop-block to the workspace
4. Link the blocks together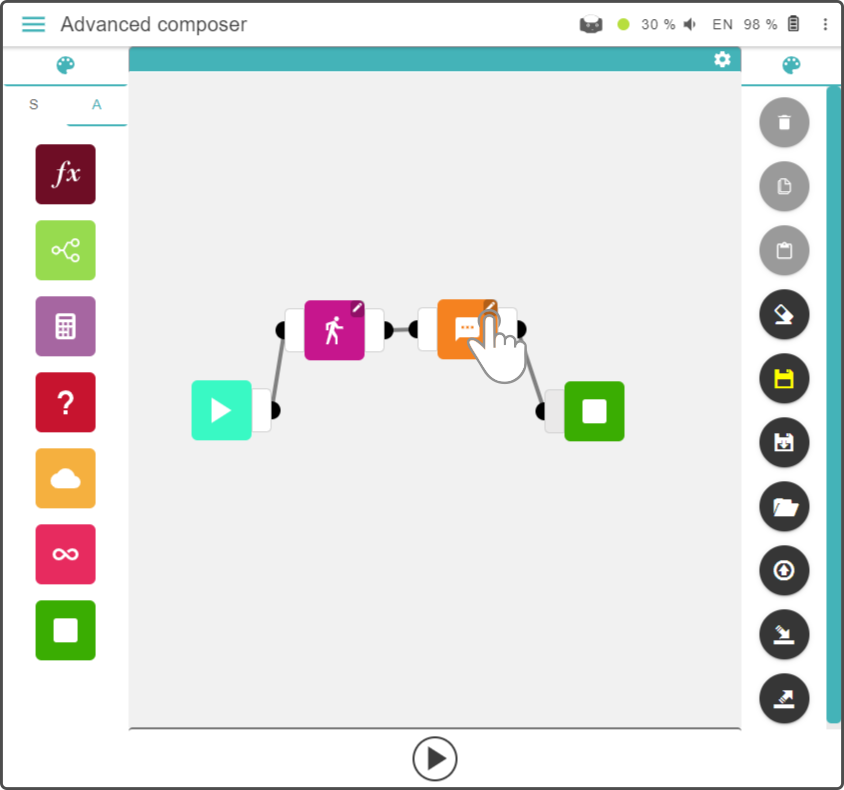 6. Execute the composition to verify the result (optional)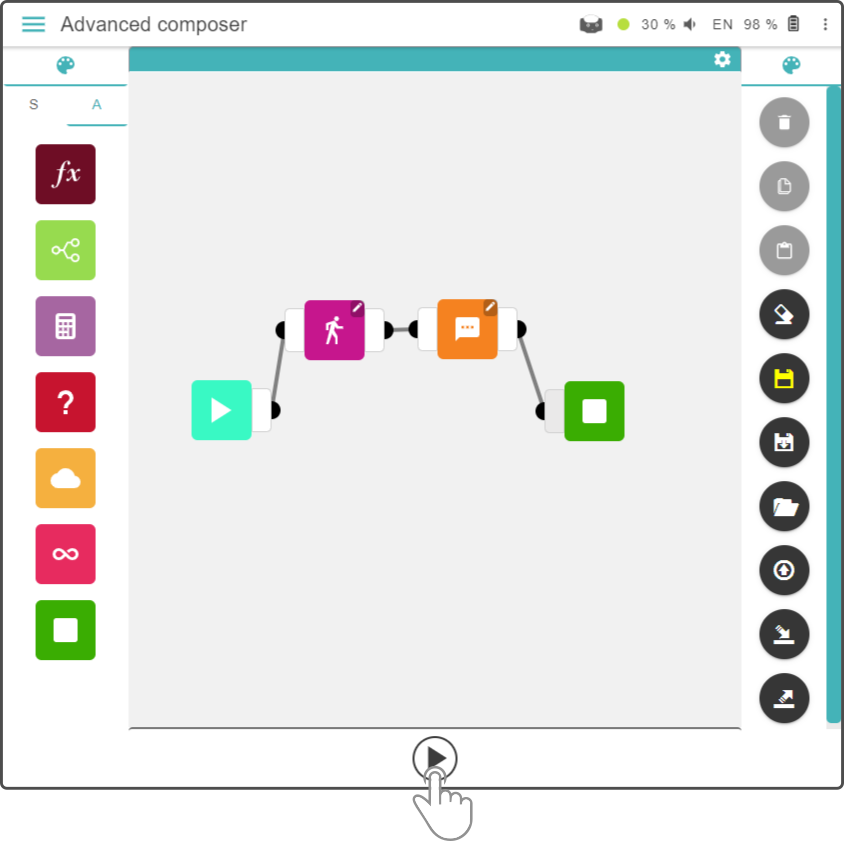 7. Customize the composition (optional)
Edit the settings of the blocks or link other blocks to configure the composition further.
8. Save the composition while connected to the device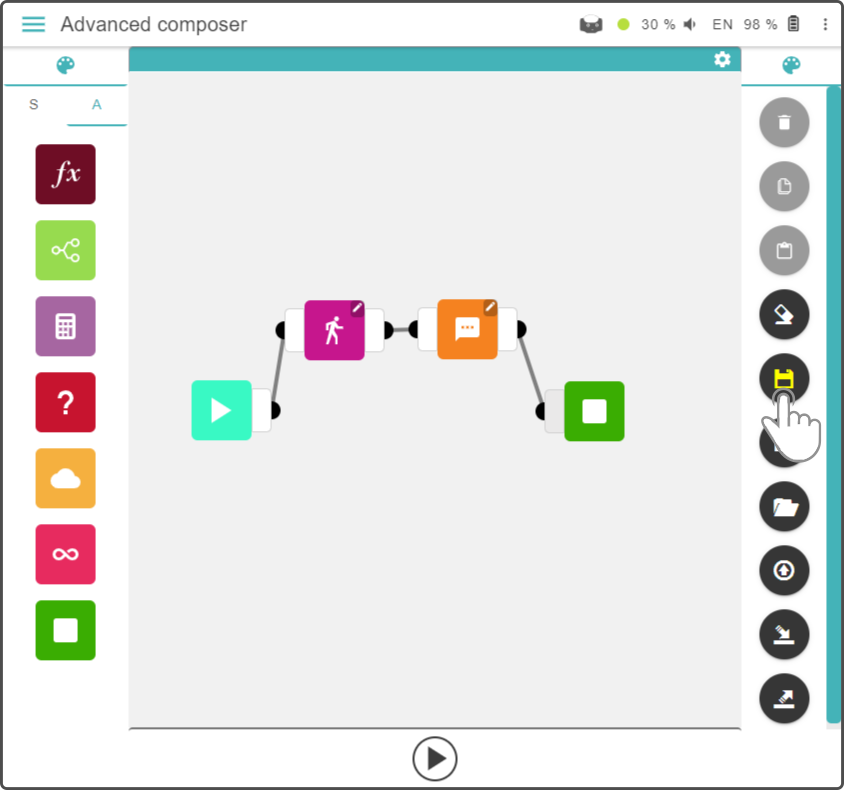 9. Link the composition in the kiosk, scheduler and/or inactivity (optional)
See the manuals for the Kiosk editor, ZBOS Control or the specific device here