Changing settings
The following settings of the connected smart device can be viewed or changed directly from the title-bar:

Connection status
Next to the icon showing the smart device, the connection-status can be seen.
There are 3 possible value for the connection status:
| Not Connected | Connecting | Connected |
| --- | --- | --- |
| | | |
When connected to a cloud-linked device, this indicator is used to show the status of the cloud-system, not the device itself.
Example:
The status can be green (cloud-system is connected), but the device can't connect (example: turned off ).
Connect to last known smart device
Tap the icon

in the title-bar to connect to the last known smart device.
Volume control
Tap the icon
to display and modify the volume-setting.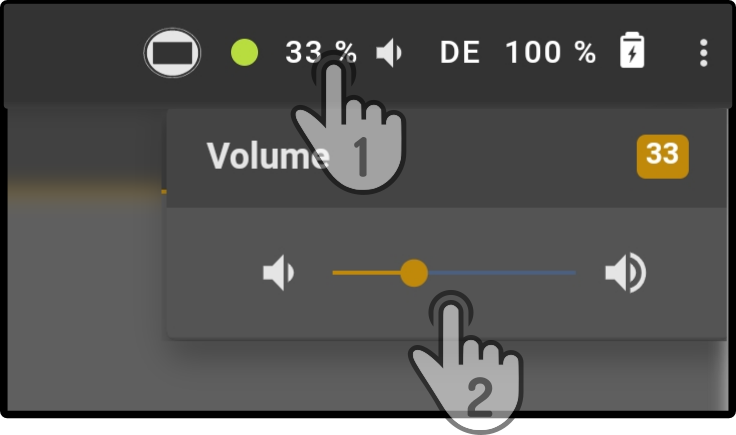 Slide the control to the left or right to change the volume. Changes will be applied once the slider has been released.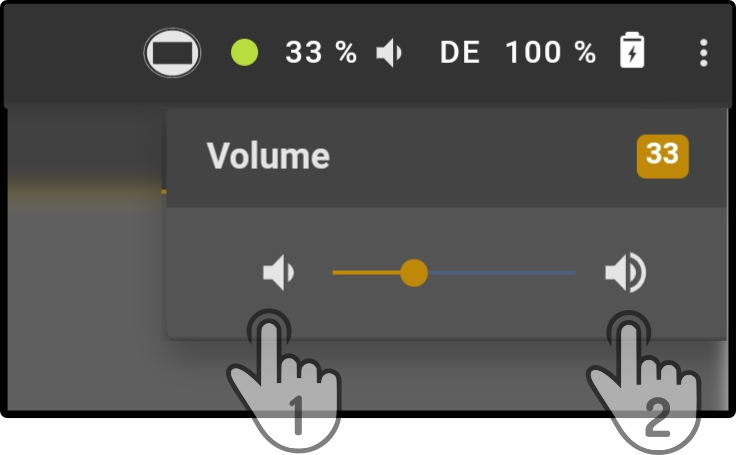 Alternatively, tap the icon
to lower the volume by one step (1) or tap the icon
to increase the volume by one step (2).
Language options
Tap the language-option in the top right to display a list of available Speech recognition-languages for the device.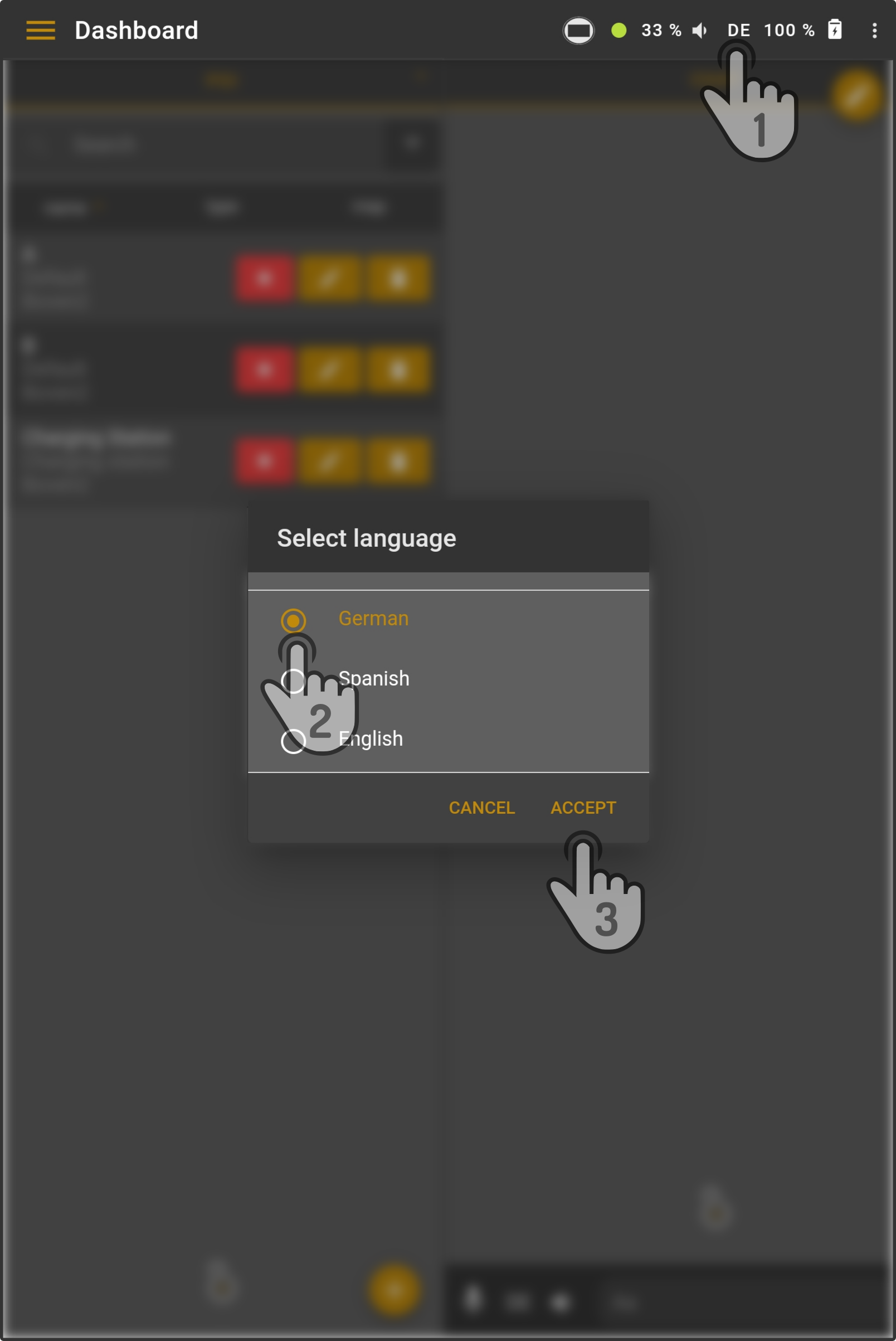 Tap a language in the list to select it and tap the button Accept to change the language smart device can understand and speak.
| | |
| --- | --- |
| | Changing this option will only change the language the device is listening to, not the language displayed on the tablet or the default speech language. |
Battery level
The current battery-level and the status of the battery is shown in the title bar.
This following 5 states are possible:
| Icon | Status |
| --- | --- |
| | The smart device is charging. |
| | The battery has over 50% charge. |
| | The battery has between 50-30% charge left. |
| | The battery has between 30-15% charge left. |
| | The battery has less than 15% charge left. |
| | |
| --- | --- |
| | The charging-icon will always be displayed, regardless of the current level of the battery. |