Syncing a dataset
A kiosk dataset can also be synced from the Cloud system to a device, without needing to connect to a device or even switching the device on. Tap the icon
next to a dataset to select the options for syncing a file.
| | |
| --- | --- |
| | This option is only available in the 'Cloud' tab. |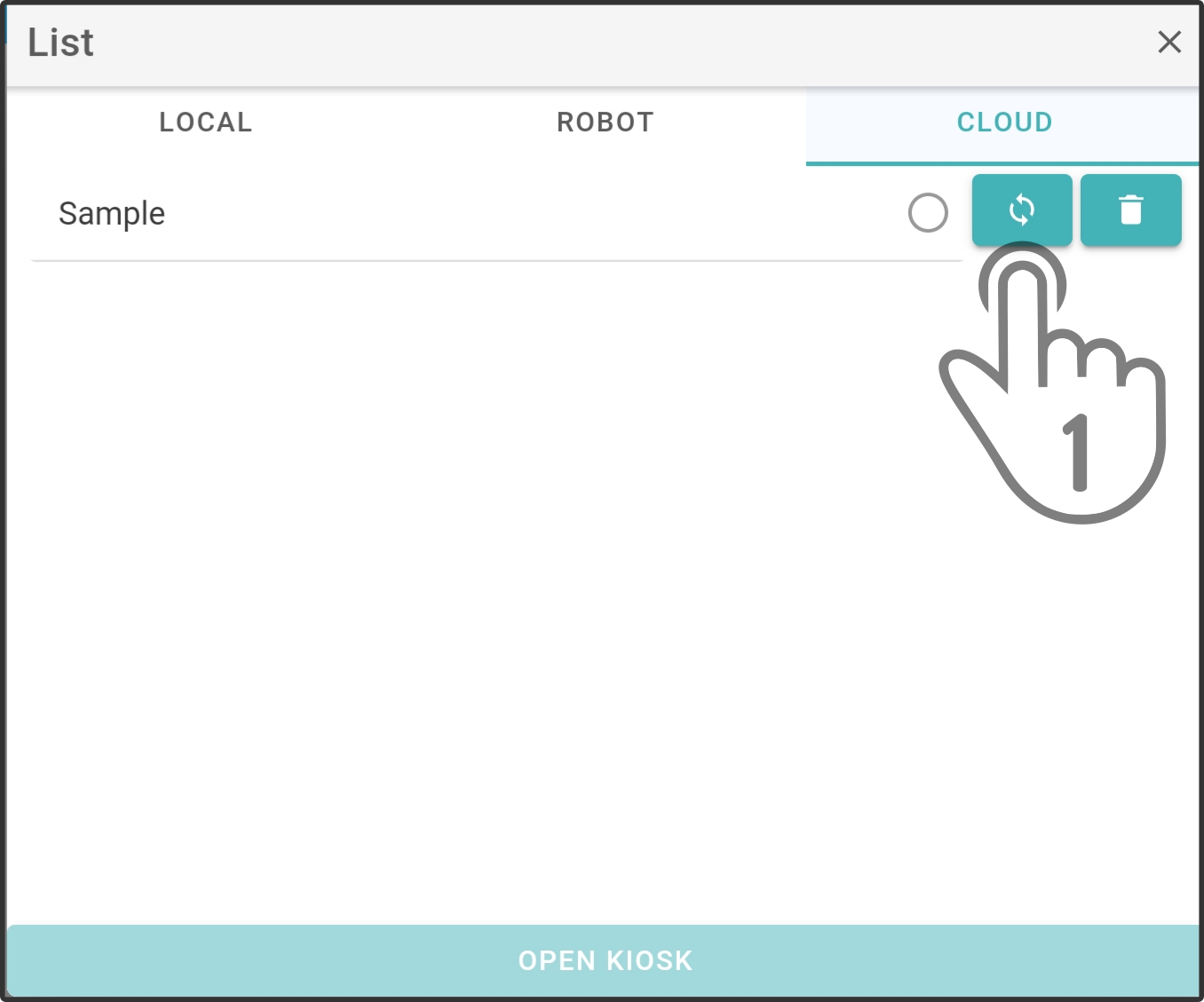 Tap the device, the dataset should be synced to (or un-synced from) and tap the button 'Update' to sync the dataset to the device.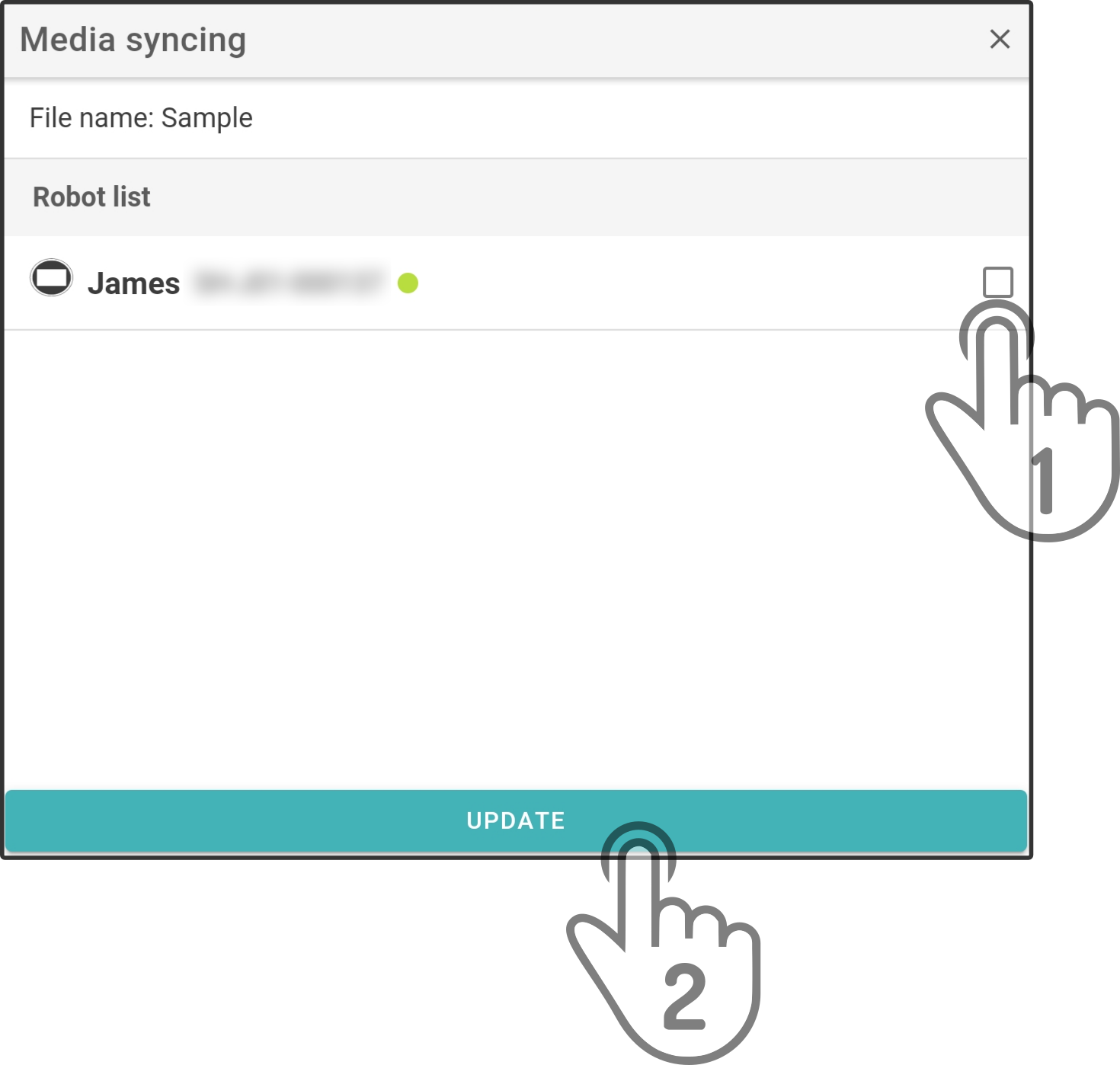 | | |
| --- | --- |
| | It might take some time to sync the dataset to the device if it was turned off at the time of the sync requests. |