Network scan
Link ZBOS device to wifi
An additional step in the linking wizard is to connect the ZBOS device to a wifi network.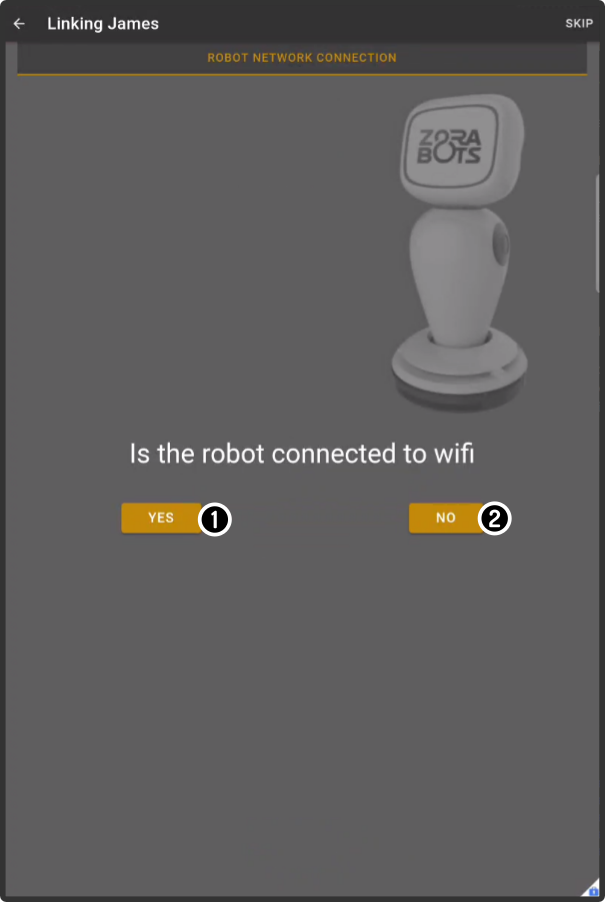 Generate QR code
The following page will be shown with the instructions on how to link the selected device to a wifi network: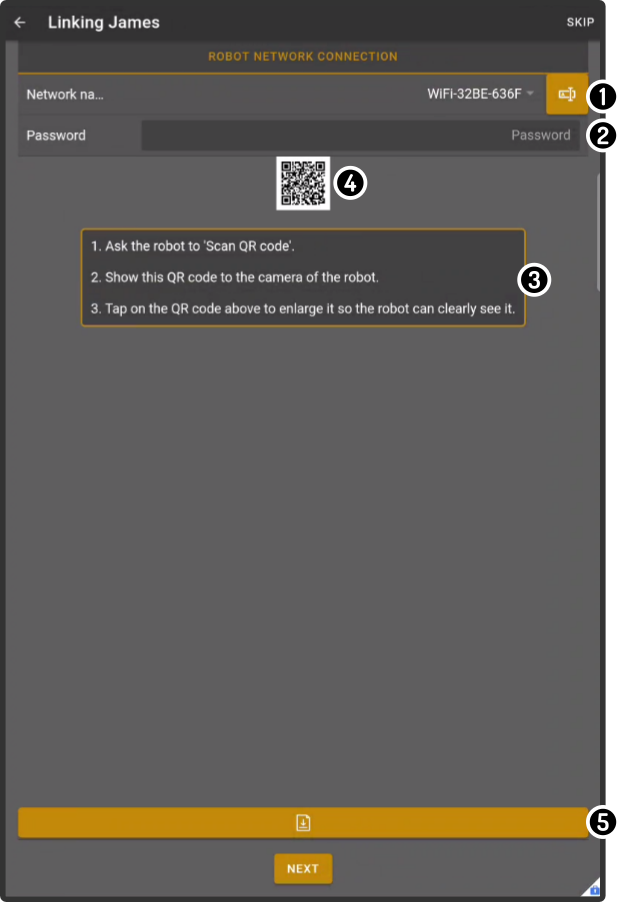 Enter wifi network name
Tap the option for the 'network name' to select or enter the name of the wifi network: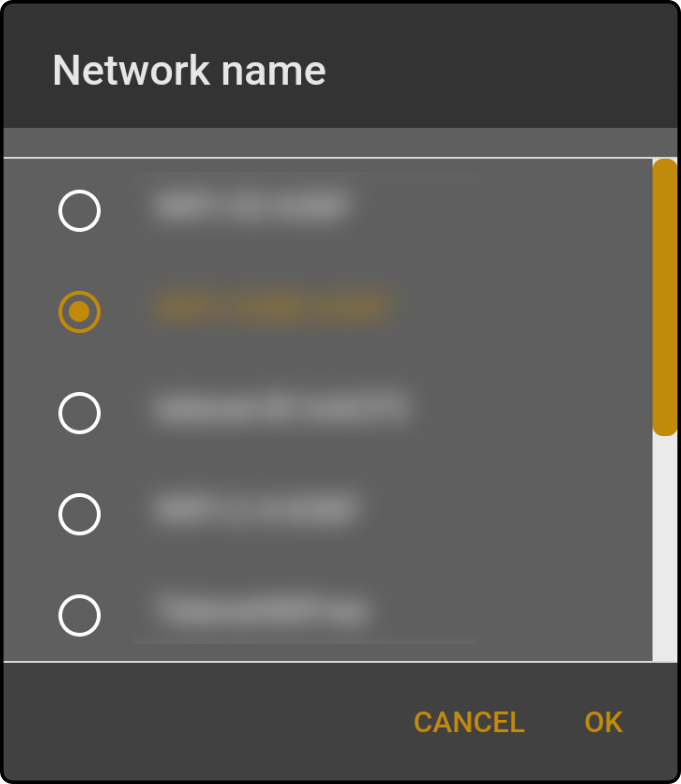 | | |
| --- | --- |
| | If prompted, allow ZBOS Control access to the location settings to scan the current network configuration: |
Enter the password
Enter the password for the selected network in the network modal to complete the network credentials in the qr code: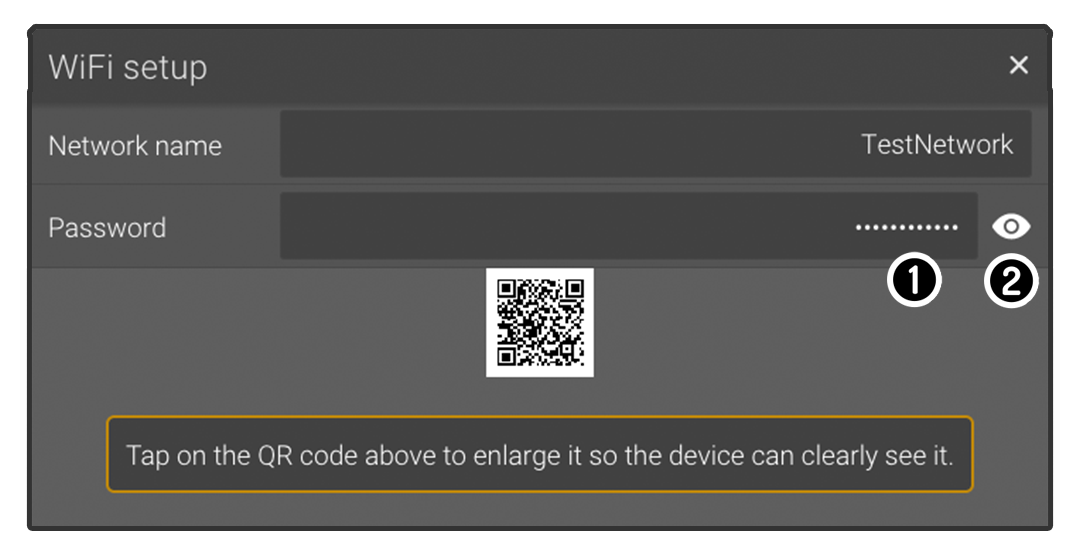 Tap the password field to enter the password.

Tap the or to toggle whether the password should be readable.
| | |
| --- | --- |
| | The QR code preview will update while the password is entered |
Follow the steps outlined in Control
The steps outlined in the Control page displays the steps required to link the device to the wifi network. For example, to link a James to the wifi, the following steps are required:

Start recognition on ZBOS device
Use the voice command 'Scan QR code' to make the device scan for a specific qr code. When prompted to show the QR code, show the QR code generated by the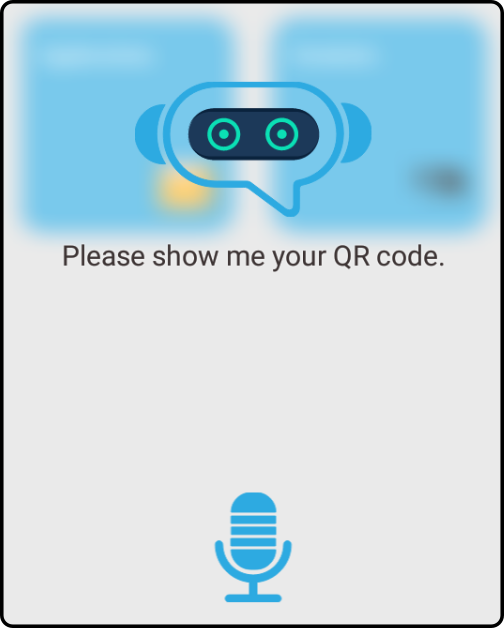 | | |
| --- | --- |
| | The wifi setup of a device can be shared using a qr code in Android 10. This QR code can be shown to a ZBOS device to connect it |