Sidebar
Tap the icon

to display the sidebar. The sidebar is used to access the various components installed on the smart devices.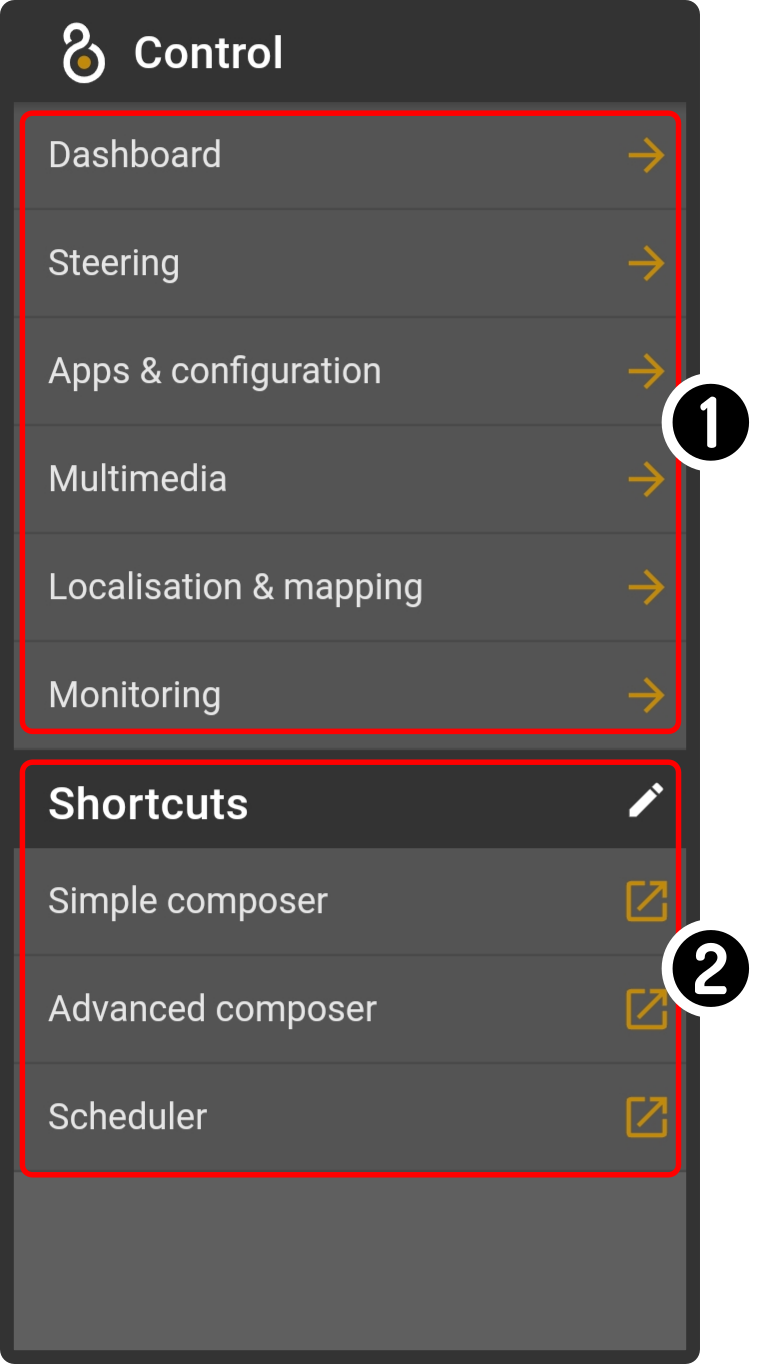 Some features will be filled in, based on the features of the device (1) while other functions can be customized by the user (2).
Tap on any icon in the list to display the associated page or application.
Customizing the shortcuts
Tap the icon

next to the shortcut title to display the options for the shortcuts.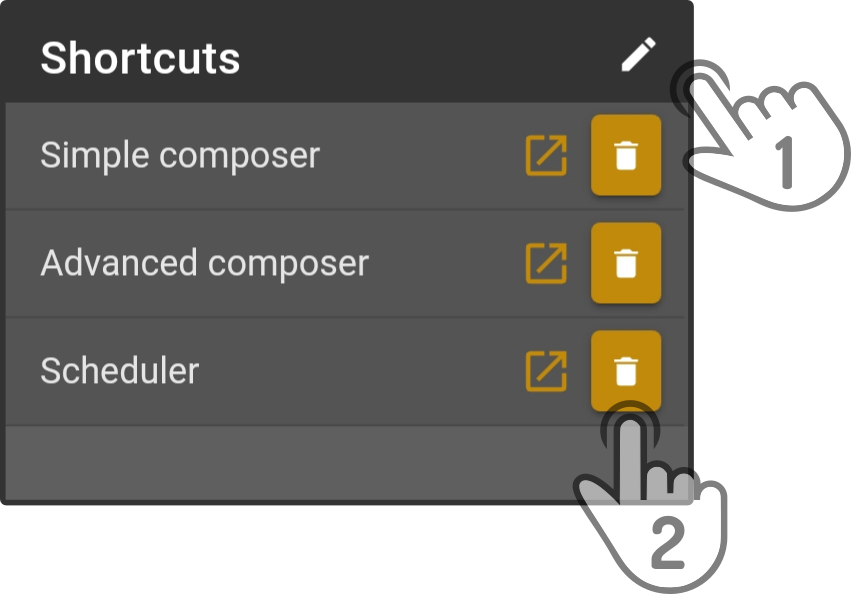 Tap the icon

to remove the shortcut from the sidebar.