Legacy connection
Tap the option 'Add legacy robot' to connect old(er) robots to a cloud-account.
| | |
| --- | --- |
| | It is highly recommended to update the robot and use the instructions in the linking page to link the robot to the user-account. |
Open the link to ZBOS Control page in the Kiosk, if your robot does not have a screen with Kiosk, please refer to the manual of your robot for specific instructions.
Tap the option Linking robot to account in the General Settings of the Kiosk.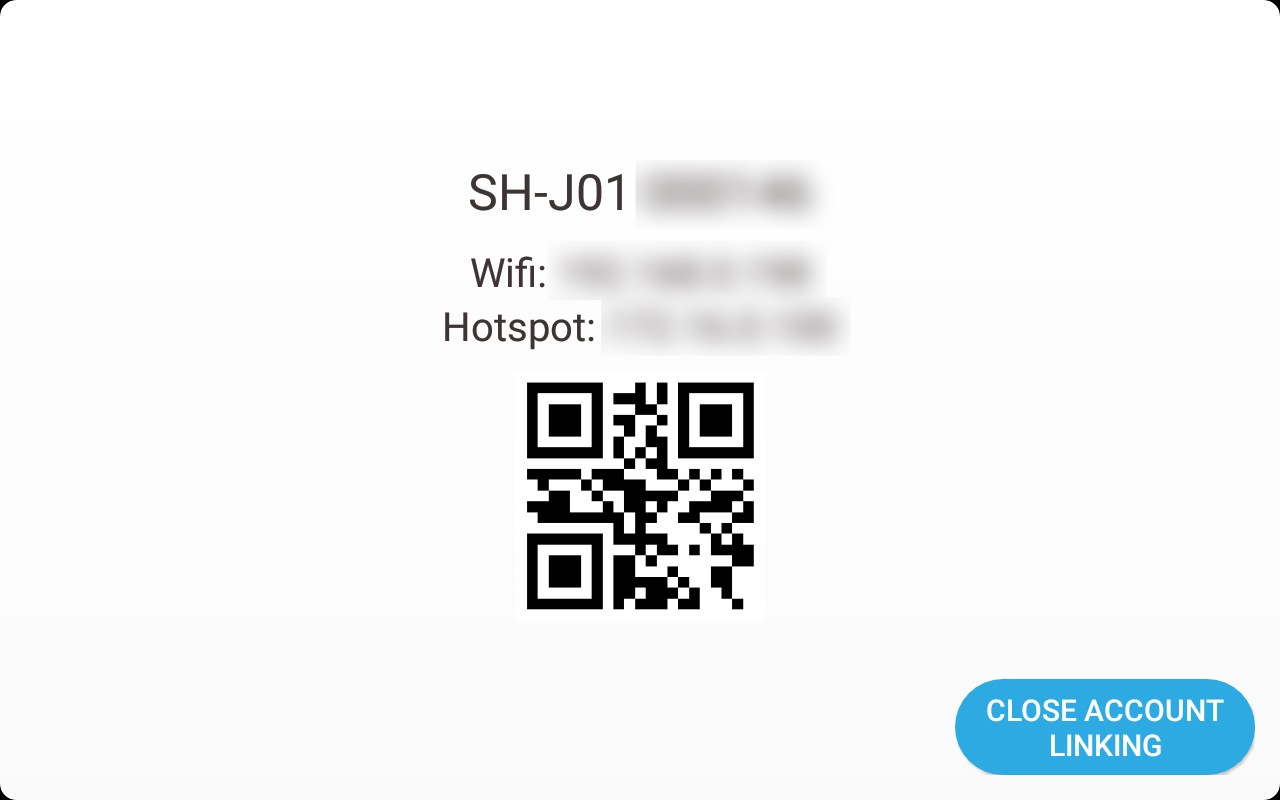 To ensure no unauthorized links can be made, a link request needs to be confirmed on the robot itself. The connection-page will ask for confirmation once a request is received
Tap the option 'Add legacy robot' in the robot connection modal to add an older robot to the ZBOS cloud account.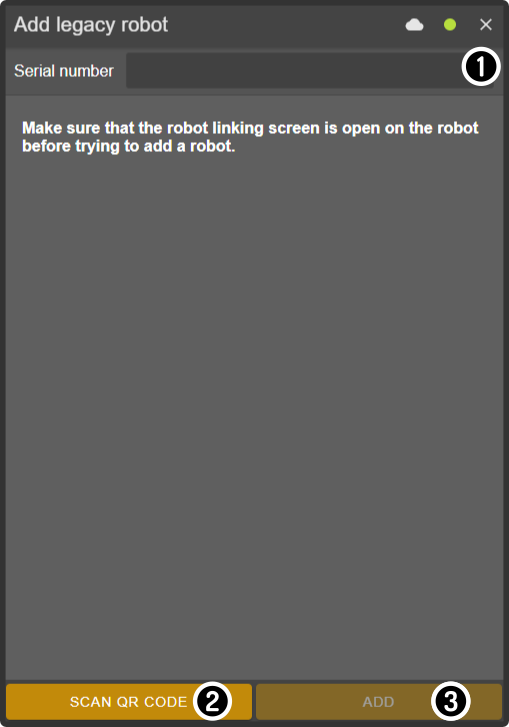 Enter the serial number of the robot (as shown on the screen)

Tap the button 'Scan QR code' and scan the QR code shown on the robot to enter the serial number automatically

Tap the button 'Add' to send a request to the robot to link to the Cloud account.
| | |
| --- | --- |
| | The serial number is case-sensitive and needs to be entered exactly as is shown on the screen. |
Tap the confirmation button on the screen after sending the request to confirm linking the robot to the account: