Settings
Tap the option Settings in the menu to display the settings for ZBOS Control.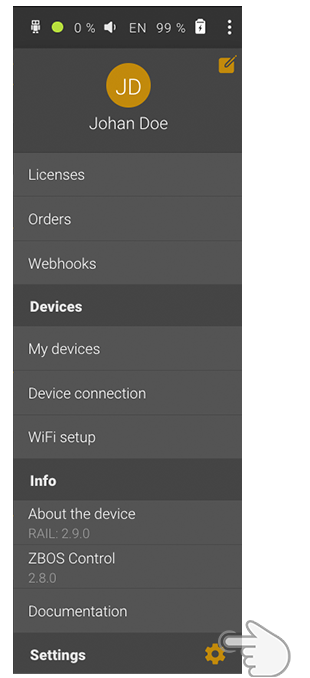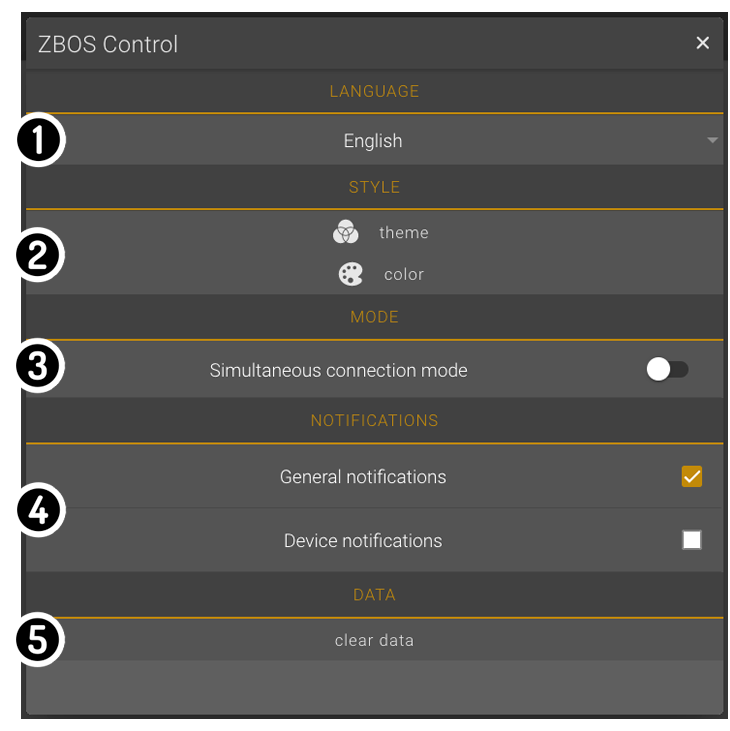 In this modal, the user can:
Only the display-language of ZBOS Control can be set, the voice-recognition is set to the language of the device itself. Please change the language of the device accordingly should this functionality be needed.

For example: The language on Android/iOS is in English while ZBOS Control is displayed in Dutch still results in English speech-recognition.