Linking a robot
To link a ZBOS Powered robot to the ZBOS Control, use the following steps:
Select the robot type
When starting the app for the first time, a selection of compatible robots from Zorabots is shown.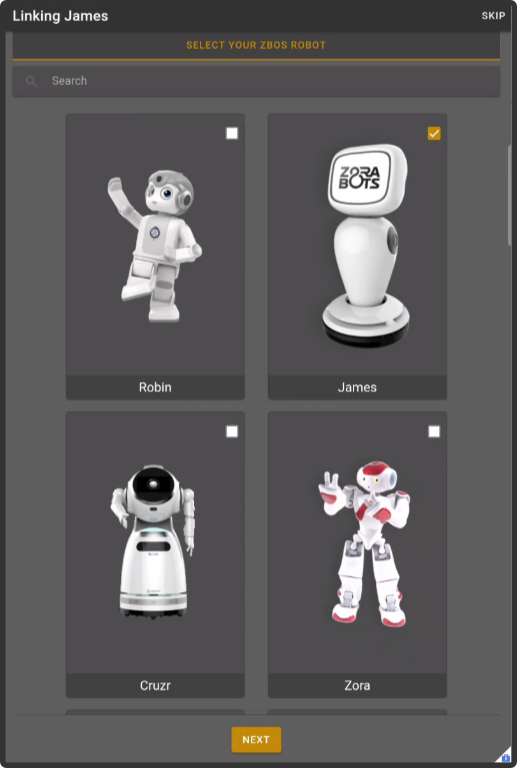 Tap the type of robot to link Control to.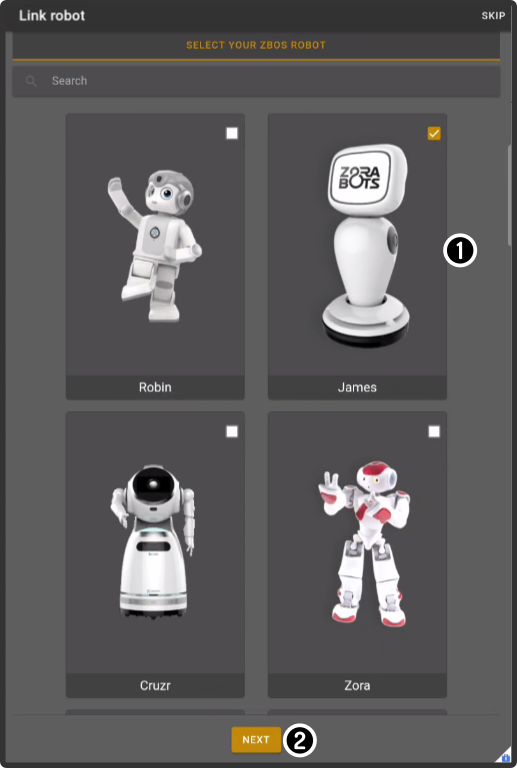 Tap the button 'Next' to continue the linking setup.
Select how to link the robot
Once a robot is selected, select the type of link to use in Control.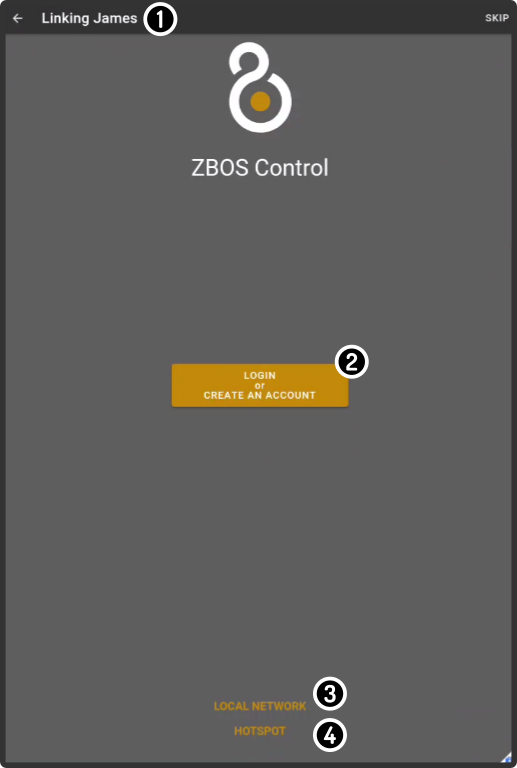 Name of the robot to link

Link using the hotspot of the robot
| | |
| --- | --- |
| | Not all options are available for all robots. E.g. the option 'hotspot' is only available for James. |