Editing a dataset
The current dataset can be edited in several ways, mainly by editing the content. However, other options are also available, such as:
Editing the name of the dataset

Editing the options for the Action button (if applicable)
| | |
| --- | --- |
| | See the chapter Styling for the options for the styling. |
Name of the dataset
By default, the new dataset will be called Untitled. Tap the icon

to show a modal asking for a new name for the dataset.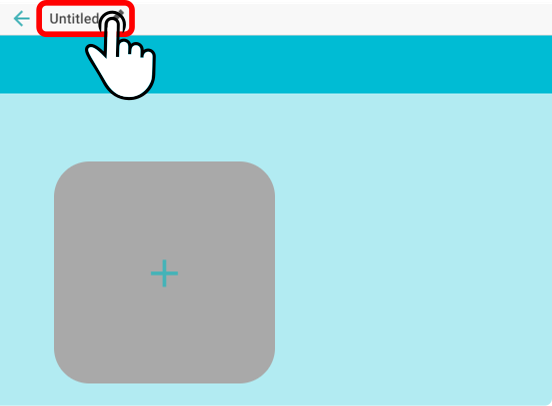 Enter the new name for the dataset and tap the button Accept in the modal to apply the new name to the dataset.
| | |
| --- | --- |
| | If no name has been entered, this modal will be shown automatically when saving or uploading the dataset. |