Language
| | |
| --- | --- |
| | By default, English will be selected. |
Tap the option 'Language' to change the display language of the Kiosk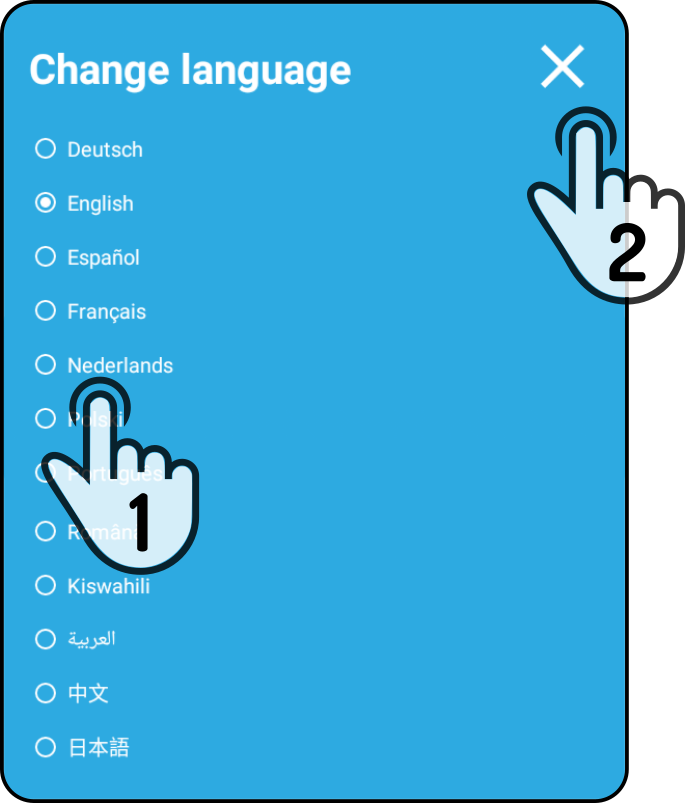 Tap the language to be used for the display.

Tap the icon to close the modal without making any changes.
| | |
| --- | --- |
| | This setting does not affect the language the robot speaks or understands. |
See the chapter Change speech language for more information on changing the display language using the kiosk menu.