Linking robot to cloud-account
The following steps are needed to connect to the virtual robot:
| | |
| --- | --- |
| | This feature requires ZBOS Control v1.2.0 - v2.0.0 |
Adding a virtual robot
| | |
| --- | --- |
| | Only one virtual robot can be linked per cloud-account. |
Tap the option 'Link robot' in the connection page to open the link robot page:
Select the option 'Virtual Zora' in the link robot page and tap the button 'Next' to continue:
If necessary, log in to the cloud-account to register the robot to: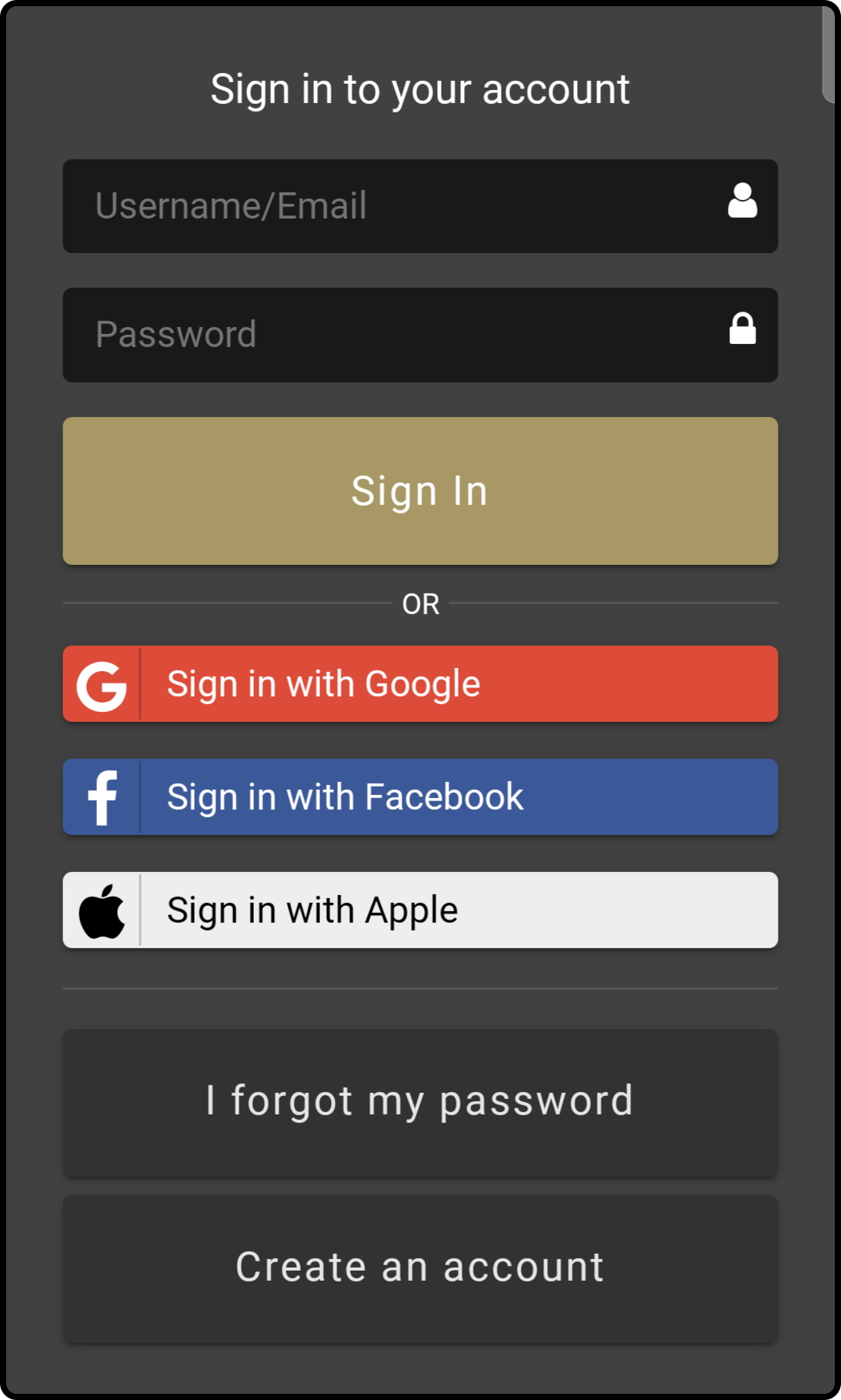 Once you are succesfully logged in, a page will be shown asking to enter the information required for the ZoraBots support team to link the (new) virtual robot to the account.
Enter all the required information in the request form and follow up with the support team to register a new virtual robot to the account.