Linking robot using local WiFi
ZBOS Control can connect to a robot using a local WiFi-network. The device running ZBOS Control needs to be connected to the same wireless network as the robot. This can either be a local WiFi network or the WiFi hotspot provided by the robot itself (this feature is not available on every robot).
The WiFi must be encrypted with WPA2-Personal encryption.

Hotspot isn't supported on all robots.
Tap the option 'Local connection' in the linking setup to connect to the robot without logging into the ZBOS Cloud platform.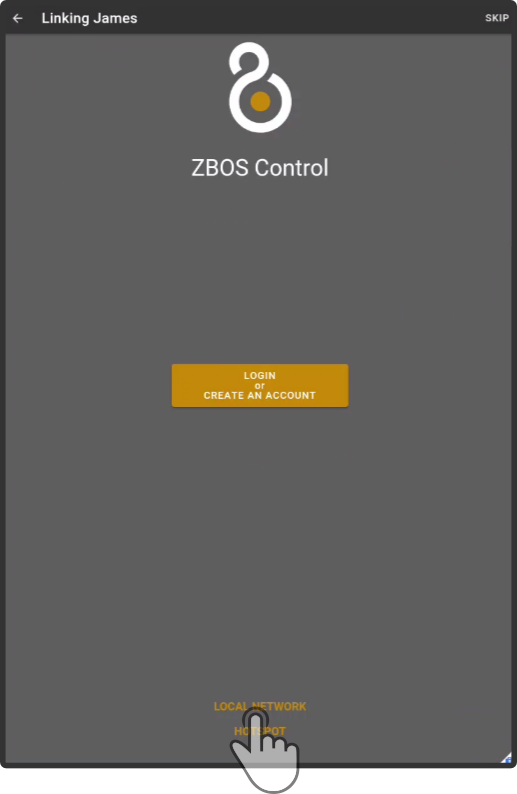 Link robot to local wifi
Tap the option 'No' to connect the robot to the local wifi.
A modal will be shown asking for the location information when opening the modal for the first time.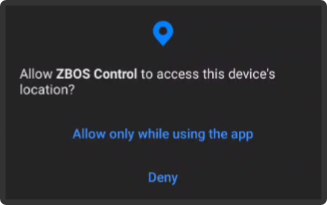 Grant the permission to allow ZBOS Control to scan for nearby wifi networks or enter the wifi network information manually.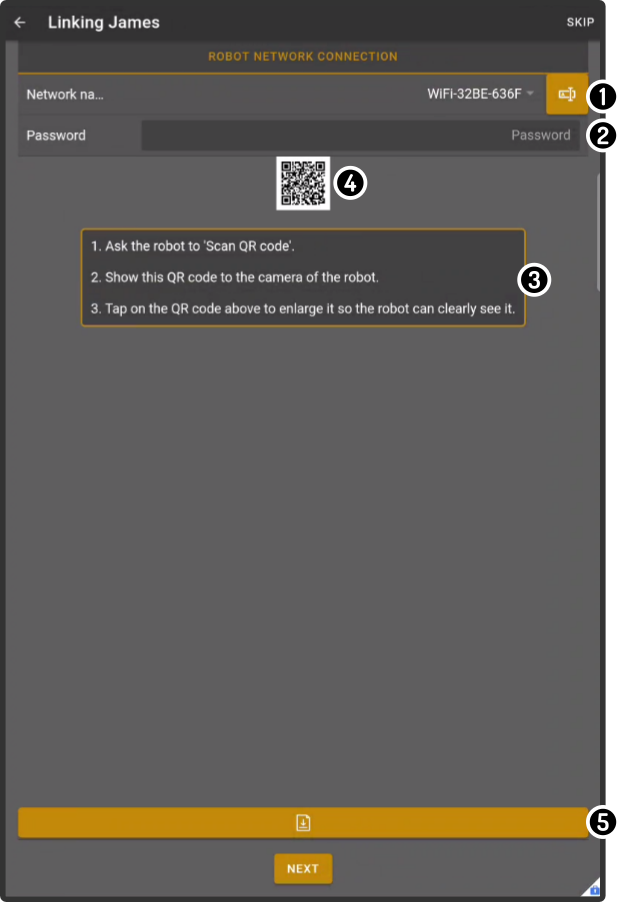 Tap the name of the network (next to the icon ) to display a wifi list or tap the icon to enter the network information manually

Enter the password for the wifi network

Follow the listed instructions to connect the robot to the entered network

Tap the QR code icon once all the network and password have been entered correctly to display the generated QR code in full screen

Tap the icon to download the configuration file to the tablet/app (additional permission may be needed for storage access)
Connecting Control to Robot
Once the robot has been connected to the network, ZBOS Control can be linked to the robot.
This will initiate a scan of the wifi network for the selected type of robot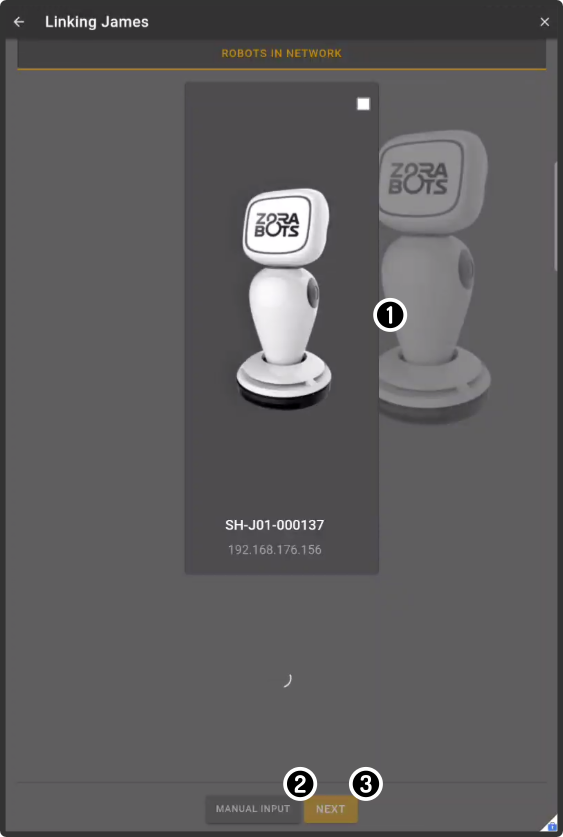 A list with all robots are shown

A manual input field will be shown to enter the network address will be shown, in the event the network scan doesn't work (i.e. the router doesn't allow it).

A button to continue with the linking process is shown
The robot and tablet must be connected to the same wifi network.

If the type 'Other' has been selected, all ZBOS robots will be shown. Otherwise, only the robots of the selected type will be shown.
Select the robot or enter the IP address to enable the 'Next' button.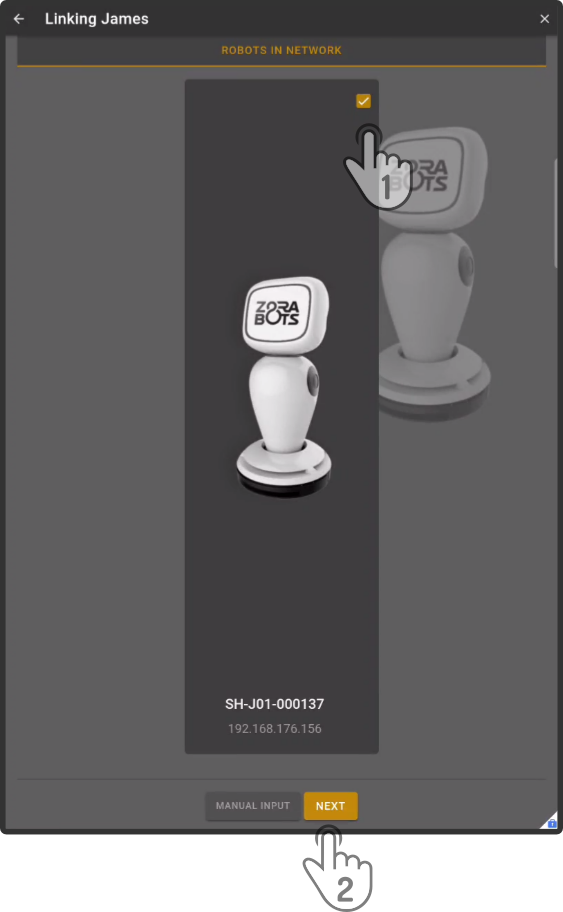 Tap the 'Next' button to continue with the setup.