ZBOS Cloud Account
ZBOS Control can be used to control the robot remotely over the internet. This requires a ZBOS Cloud account. The following steps can be used to log in or out of the ZBOS Cloud platform.
Logging in to the Cloud platform
Tap the icon to open the menu and then tap the option Login to connect to the Cloud platform.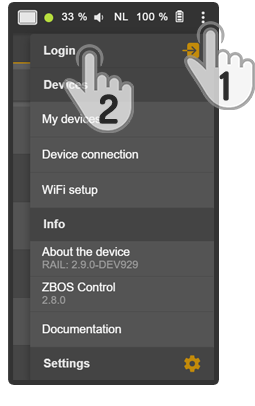 This will open a browser-window based on the settings of the device asking for credentials.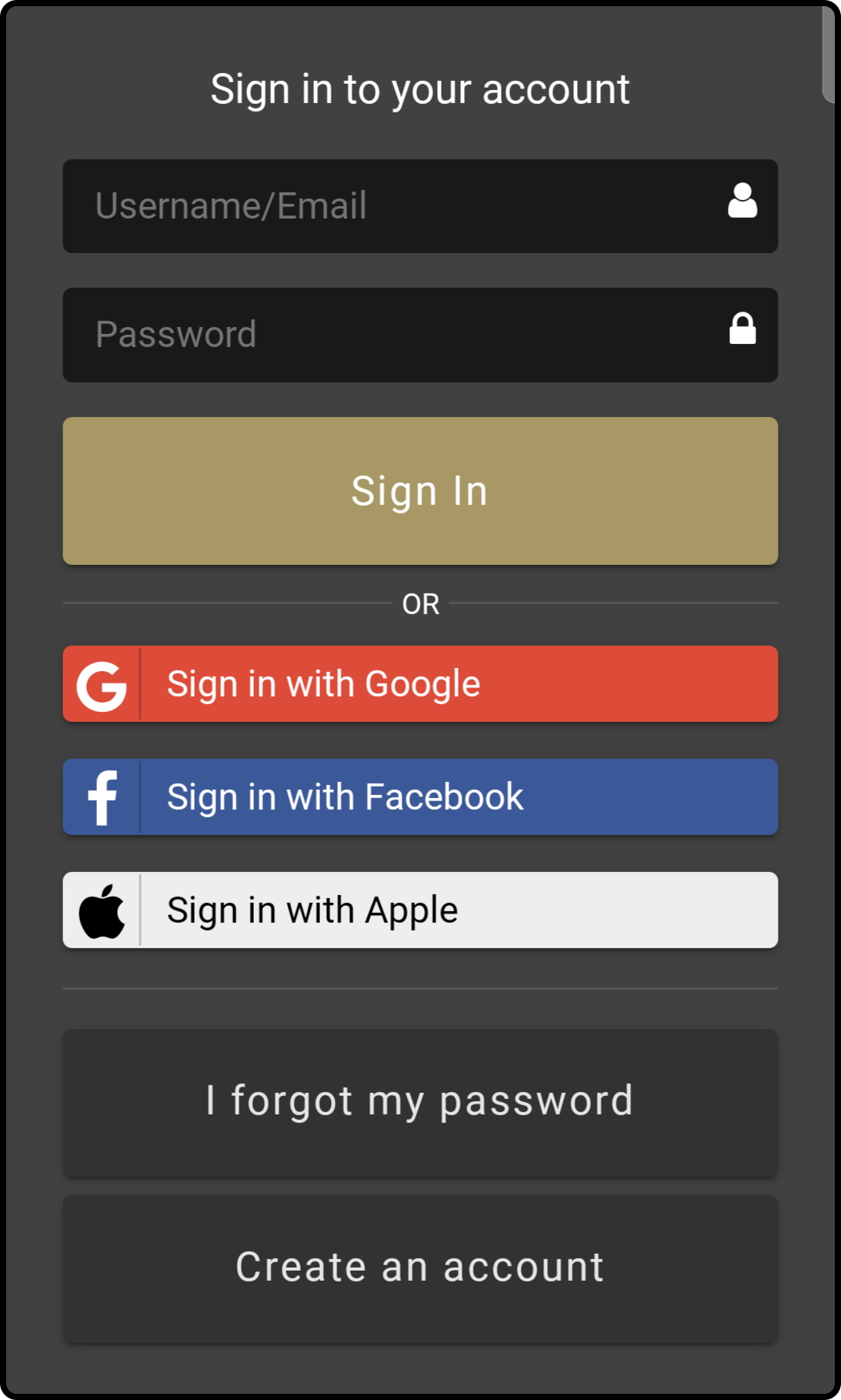 Sign in to the ZBOS Cloud platform using valid credentials to send the information to the ZBOS Control app.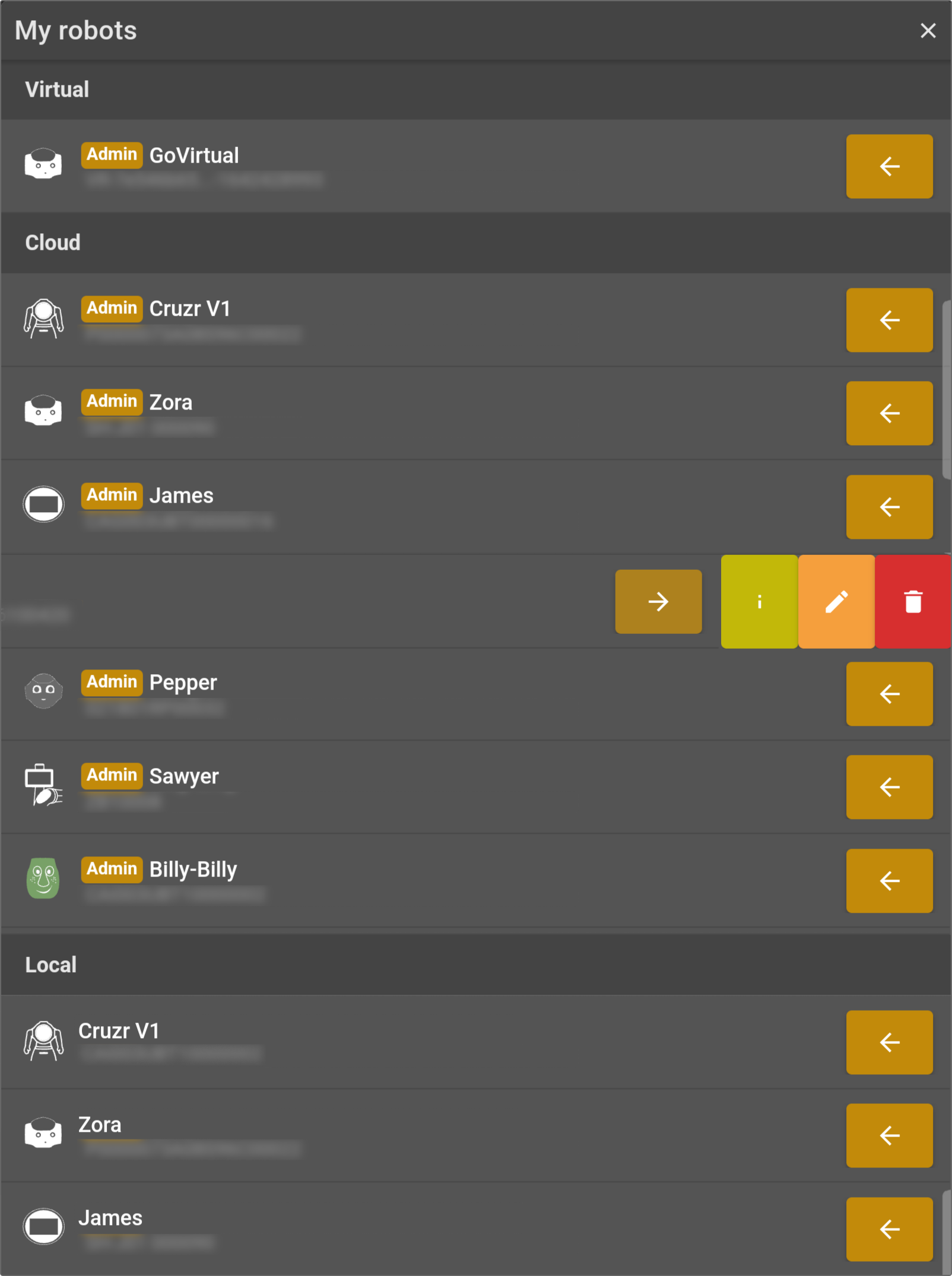 This will display the robot connection modal. Tap the required robot to connect to it.